Kim Jong Un's Disappearance: Not Necessarily A Coup, But North Korea May Be Desperate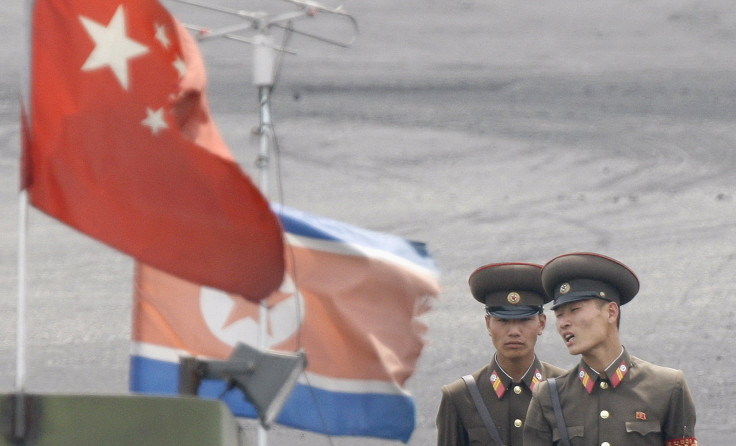 North Korean leader Kim Jong Un's disappearance from the public eye has spurred multiple rumors about the current state of the pariah nation, from speculation that he has gout to suspicion of a palace coup. The 31-year-old Communist leader has not been seen in public since Sept. 3, when he was photographed with his wife, Ri Sol Ju, at a concert. But it is premature to assume that anything untoward is happening in Pyongyang, experts say.
"It is highly unlikely that either the prolonged public absence of Kim Jong Un or this weekend's visit to Seoul by senior North Korean officials signal any kind of regime change in the North," Asia analyst Sue Terry, with the think tank Eurasia Group, wrote in a research note.
Kim was notably absent from the closing ceremony of the Asian Games and the annual meeting of the rubber-stamp Supreme People's Assembly in Pyongyang, but the disappearing act itself may not be very significant. "Kim Jong Il [his father] did periodically disappear from view, as has Kim Jong Un," Mike Chinoy, senior fellow at the University of Southern California and author of "Meltdown: The Inside Story of the North Korean Nuclear Crisis," told Foreign Policy magazine. Kim Jong Un has been absent from the public eye for prolonged stretches in three other cases since taking over in 2011. The longest gap was in June 2012, when he was not seen for 24 days.
North Korea just sent three top officials -- Hwang Pyong So, the vice marshal of the Korean People's Army and second in command to Kim Jong Un himself; Kim Yang Gon, who is in charge of communication with South Korea; and Choe Ryong Hae, the secretary of the Workers' Party Central Committee -- to Seoul, which also argues against the possibility of a coup.
According to Terry, three such high-ranking figures would not leave North Korea in the midst of a coup or if Kim's health were seriously deteriorating. Instead, the surprise visit in the South from the delegation is likely a product of economic desperation, she said, as relations with the North's longtime ally and supporter, China, begin to falter.
South Korea imposed strict trade sanctions on the North after the North Korean navy sank, according to the South, a South Korean patrol vessel in 2010, killing 46 sailors. The sanctions halted a crucial amount of trade, estimated to be around $1.9 billion a year prior to the 2010 incident, and undoubtedly affected a nation that relies on foreign aid. China filled a lot of that gap, but lately that relationship seems to have changed.
On Monday, North Korea and China marked 65 years of diplomatic relations (days after Mao's victory in 1949.). In the past, the anniversary was a major event and would have been celebrated with ribbon-cutting and photo ops on both sides. This year, the milestone came and went without any recognition by media on either side. "The silence on the five-yearly anniversary is unusual as it suggested the fast deterioration of relations between the two countries," Wang Xinsheng, a North Korean affairs expert at Beijing University, said as quoted by the South China Morning Post.
"The North is also likely to turn to Seoul to offset growing weakness in its relationship with China," Terry said. "That relationship has worsened since December 2013, when the North Korean regime executed Jang Song Thaek, Kim Jong Un's uncle and a key contact point between Pyongyang and Beijing."
Instead of celebrations of the anniversary, Chinese state-run media published several critical articles, disparaging what it called North Korea's contradictory and chaotic decisions. In the Beijing News, an article accused Pyongyang of having "usually inconsistent" foreign policy positions and a "flip-flop attitude."
To that point, just days after North Korea sent the delegation for talks with the South to Seoul, one of its warships exchanged fire with a Southern navy vessel after a ship from the North entered South Korean-controlled waters.
© Copyright IBTimes 2023. All rights reserved.