Kim Jong Un's Sister Warns US Against 'Provoking' North Korea, Putting Its 'Security At Risk'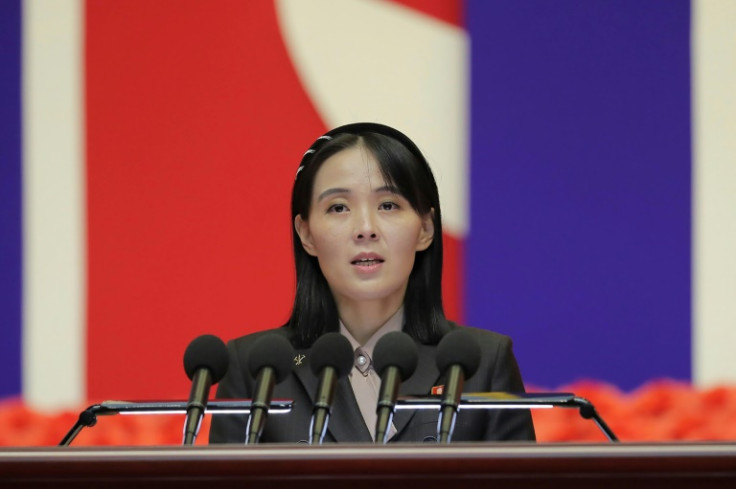 KEY POINTS
Kim Yo Jong said the U.S. is putting its security "at risk" after criticizing North Korea's ICBM test
The North Korean leader's sister trashed the U.S.' call for a dialogue to ease tensions
Secretary of State Antony Blinken vowed to defend South Korea and Japan from North Korea's aggression
The fiery sister of North Korean leader Kim Jong Un has issued a warning to the U.S. against provoking their country.
In a statement published by North Korea's state-run Korean Central News Agency (KCNA) Monday, Kim Yo Jong reacted to the U.S.' condemnation of her country's latest intercontinental ballistic missile (ICBM) test.
"The United States should stop a foolish act that could put its security at risk by provoking us," Kim said, according to Channel News Asia.
Kim also downplayed the U.S.' call for a dialogue, stating that the American forces are deploying strategic assets to the Korean peninsula and discussing nuclear planning with South Korea, which does not help to ease tensions with North Korea.
"The United States is being delusional if it believed that it could stop our advancement and achieve irreversible disarmament by temporarily halting joint military drills, deployment of strategic assets or easing of sanctions," she added.
Last week, North Korea's leader led the missile test of the Hwasong-18, the strongest nuclear-powered ICBM in his country's arsenal.
The North Korean long-range ballistic missile was reportedly launched at a height of more than 3,800 miles (6,115 kilometers), but KCNA said it flew as high as 4,131 miles (6,648 kilometers).
Hwasong-18 splashed down off the coast of Japan after it flew for a record 74 minutes during its 600-mile flight.
North Korean state media said the ICBM's "test-fire" is a "strong practical warning" to their country's adversaries.
Defense and nuclear experts warned that Hwasong-18 could pose a threat to the U.S. if it launched at a normal trajectory.
The powerful ICBM is a testament to North Korea's "prowess in solid-propellant technology," according to Vann Van Diepen, a former top nonproliferation official at the U.S. State Department.
Despite North Korea's progress in its weapons program, Secretary of State Antony Blinken had vowed that the U.S. would defend its allies from Pyongyang's "aggression."
During his meeting at the sidelines of the Association of Southeast Asian Nations (ASEAN) summit in Jakarta, Indonesia, Blinken met with his South Korean and Japanese counterparts to condemn North Korea's "provocations."
"We are joined resolutely in a common defense and making sure that we are doing everything possible to deter and defend against any aggression," Blinken said.
In a joint statement with South Korea and Japan, the U.S. also hinted at the possibility of using its nuclear weapons to defend its two treaty-bound allies.
Meanwhile, the South Korean presidential office announced that Seoul and Washington are set to hold the first-ever session of the Nuclear Consultative Group (NCG) Tuesday.
KBS World reported that the NCG was established after South Korean President Yoon Suk Yeol and President Joe Biden agreed to strengthen the U.S.' extended deterrence commitment to Seoul against North Korea's threats.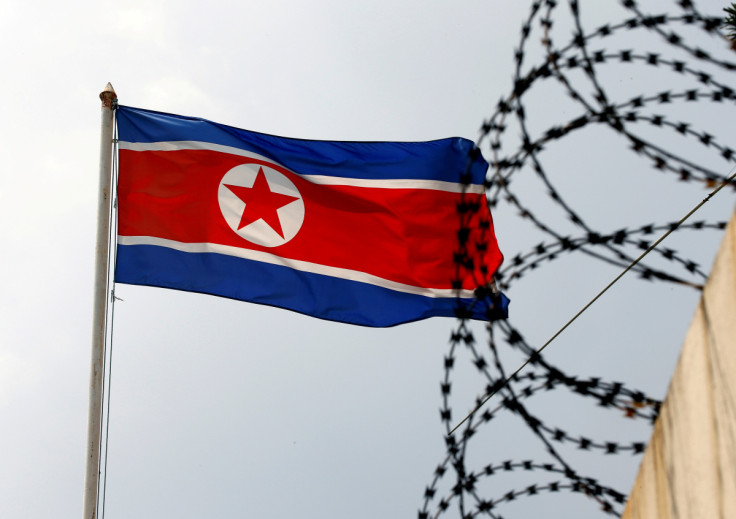 © Copyright IBTimes 2023. All rights reserved.