Kim Kardashian West's SKIMS Maternity Clothing Collection Meets Mixed Reaction, Is It A 'Pregnant Girdle?'
Kim Kardashian West has come under fire for her SKIMS shapewear collection again. This time, the new shapewear line has some pregnant women wondering why they need it.
In a post on social media, Kardashian West clarified that the shapewear is designed to support women during pregnancy rather than squeeze them slim.
She said in a Twitter post, "To anyone who has an issue with maternity solutionwear, and if you haven't been pregnant before you may not know the struggle of what it's like carrying all of this weight the way I did along with millions of strong women, @skims maternity line is not to slim but to support."
Kardashian West continued in another tweet, "The belly part doesn't slim your belly, it's actually sheer and a thinner layered material compared to the rest of the garment. It provides support to help with the uncomfortable weight being carried in your stomach which affects your lower back – and the compression on the leggings helps with pain relief caused by swelling. It is also worn after you have given birth and provides the comfort and support that most women need after delivery especially if you are recovering from a cesarean."
Kardashian West said she launched the maternity SKIMS category because tens of thousands of pregnant women wrote to her requesting the shapewear. She also said the line was launched because she personally needed it when she was pregnant as well.
Despite Kardashian West's explanation for the new maternity SKIMS line, many social media users were quick to criticize the collection, calling it's a "pregnant girdle."
"In her world she might not realize woman have been pregnant since the beginning of time," one Twitter user said. "Good lawd what did we do without her? That's right, grew a spine & got on with life. Stop buying this crap & be happy & enjoy pregnancy without the confines of a pregnant girdle!!! #BellyLuv," one user wrote.
The collection has, however, garnered the positive attention of celebrities such as Chrissy Teigen, who is pregnant with her third child. Teigen posted a photo on Instagram wearing the maternity shapewear and showing off her baby bump.
Teigen wasn't alone in her praise for the garments, as one Twitter user pointed out the need for the shapewear line for pregnant women, saying, "It's a support garment. I had to wear them during pregnancy to alleviate pain since I was on my feet at work and had extreme sciatica and round ligament pain. It's not tight and doesn't make you look slim. It just provides back support and extra support under the belly."
Another Twitter user also supported the shapewear collection, saying, "I am honestly looking forward to it coming out. My belly right now during pregnancy definitely needs support. I notice round ligament pain is better when I have support around my belly."
The SKIMS maternity collection is available in nine neutral colors in sizes from XXS to 5X. It includes tights, shorts, underwear, nursing bras, and bodysuits and is designed for wear before, during, and after pregnancy.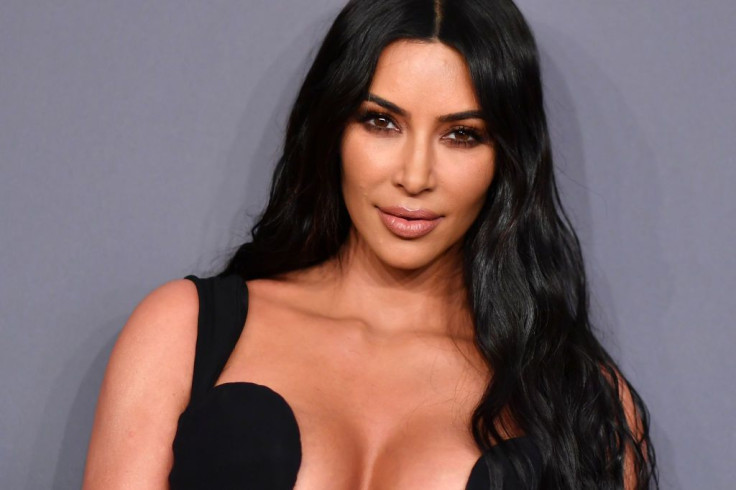 © Copyright IBTimes 2023. All rights reserved.