Kim Kardashian Faces Backlash Over Maternity Shapewear Line; Jameela Jamil Shades Skims Founder
KEY POINTS
Kim Kardashian received backlash for her new Skims maternity shapewear line
Jameela Jamil said pregnant women should not be made to feel as if they needed to correct or hide their shapes
Chrissy Teigen showed support for Kardashian's maternity shapewear line
Kim Kardashian's decision to launch her Skims maternity shapewear has been criticized for allegedly sending the wrong message to pregnant women.
On Sunday, Sept. 13, Kardashian announced via Twitter that her Skims maternity line will launch Wednesday, saying it "offers the best in comfort and support for your changing body during and after pregnancy."
However, some didn't buy it and accused the reality star of trying to pressure pregnant women into covering up the natural shapes of their bodies.
"Excuse my ignorance but who's trynna shape their pregnant bodies? Y'all don't like being comfy and free and loose when pregnant? It's pretty much the only time you can be as shapeless and free and comfy as you want!" one wrote.
"I'm sure that's the one thing pregnant women need above all! Being pressed to a slimmer figure,"' another comment read.
Among her critics was actress Jameela Jamil, who has been a vocal advocate of body positivity. She took to Instagram to share her two cents on Kardashian's new Skims maternity collection, saying pregnant women should not be made to feel as if they needed to correct or hide their shapes.
"You just need to try and ride with this miracle and do your best to be as happy/comfortable as is possible within your circumstances. Pregnancy is hard enough, with enough worries already," Jamil wrote.
"If I ever have a baby I'm welcoming the stretch marks, the new curves and I'm sure as s–t not gonna rush to try and snap back, I'm just gonna let my body heal from the Massive event that has occurred inside my body," the "Good Place" actress added.
Kardashian, however, defended her Skims maternity shapewear and said the aim was to support the body during pregnancy instead of slimming it.
"It provides support to help with the uncomfortable weight being carried in your stomach which affects your lower back and the compression on the leggings helps with pain relief caused by swelling," the 39-year-old wrote in a series of tweets.
Kardashian also said that the shapewear can be worn after delivery and that it provides necessary support after a cesarean.
The mother-of-four said she personally needed shapewear when she was pregnant and decided to launch the line in response to requests from pregnant women.
But while Jamil did not seem impressed with Kardashian's new line, Chrissy Teigen was all for it. The model, who is currently pregnant with her third child with husband John Legend, posted a video of herself on her Instagram Stories wearing maternity shapewear.
Commenting on the use of shapewear during pregnancy, Teigen said, "When you're pregnant and you're sitting down a lot, or on bed rest like me, you tend to just sit there, and if you're wearing regular, basic-a-- underwear, all it does is roll inside of folds I didn't even know I had!"
"Most importantly this is not about creating a body we don't know we have," she continued. "Like, we're not trying to do anything to trick you, we're pregnant."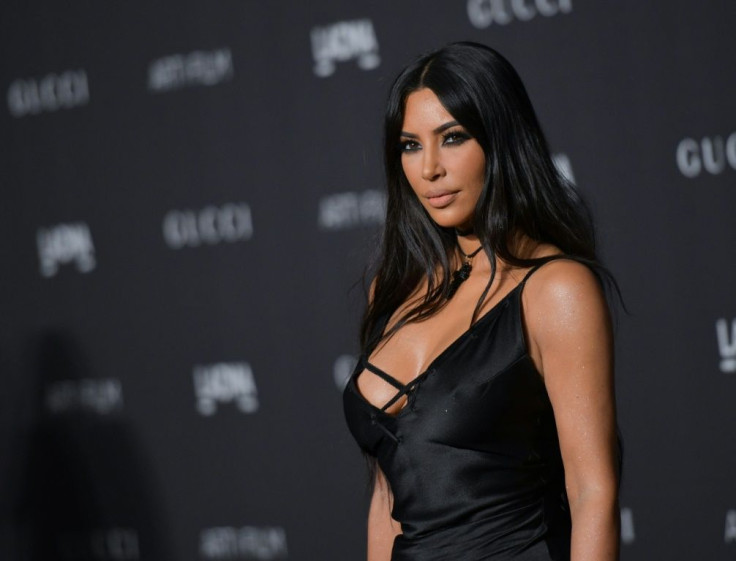 © Copyright IBTimes 2023. All rights reserved.