Knicks Plan Meeting With Forward If Durant Rejects New York Move: Report
The New York Knicks have a league high $74 million in max salary cap space and are preparing for a big summer with multiple players on their radar ahead of free agency. Kevin Durant has been top of the team's wish list since early in the season with multiple reports suggesting that a deal has already been agreed with the Golden State Warriors small forward.
Durant and his manager have denied any agreements with the player said to be fully focused on recovering from the right calf strain that has caused him to miss eight games in the post-season including the first three games of the 2019 NBA Finals. He is keen to win his third straight title with the Warriors but his absence is hurting the reigning champions, who are trailing 2-1 and it is unclear if the forward will return in time to help his team.
The Knicks have made Durant their No. 1 priority this summer but are aware that they could be turned down by the forward, similar to their pursuit of LeBron James last summer. According to Newsday, the New York franchise will make a push for Kawhi Leonard, who is also likely to enter free agency this summer.
The Knicks front office is said to be enamored by the Toronto Raptors small forward and they are expected to make a serious push for him to join the franchise. But it is likely to happen only if Durant turns down the offer to join the franchise.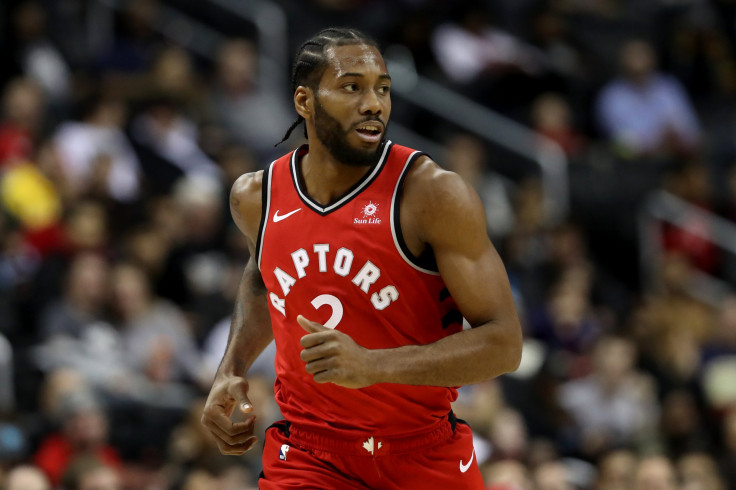 Leonard is also yet to decide his plans for the future with many experts claiming that he will leave Raptors in the summer and fulfill his wish of returning home to Los Angeles. The Clippers are said to be frontrunners with the Lakers also keen on the two-time NBA defensive player of the year.
According to Marc Burman of the New York Post, Knicks president Steve Mills and general manager Scott Perry are confident that Leonard will grant them a meeting in the summer before making a decision on his next destination.
Meanwhile, the Raptors are keen to hold on to Leonard, who has led them to their first ever NBA Finals this season. The entire city has come together to make a plea to the small forward which includes restaurants offering free food for life if he commits his long-term future to the Raptors.
IndyCar driver James Hinchcliffe is the latest to join the "please stay" bandwagon by making an offer of his own. The six-time IndyCar winner has offered to put Leonard's face on his helmet and give him two passes to any IndyCar race of his choosing, provided Hinchcliffe is competing, for life.
© Copyright IBTimes 2023. All rights reserved.