Knights And Dames No Longer Part Of Australian Honorary Titles, Prime Minister Malcolm Turnbull Says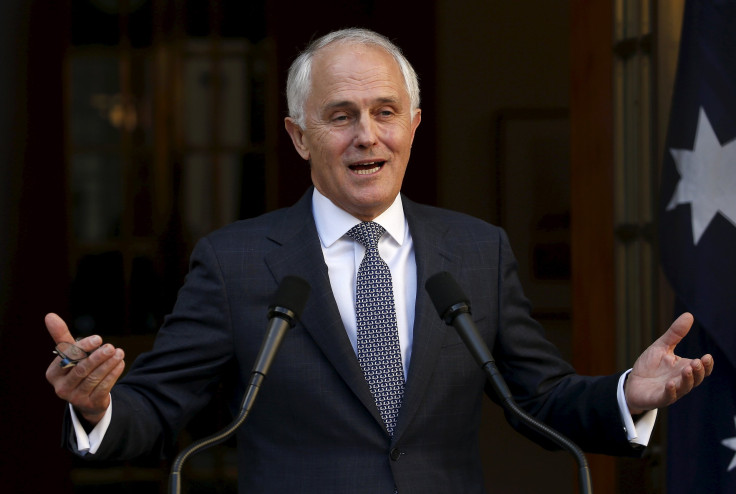 Knights and dames will no longer be a part of honorary titles in Australia, Prime Minister Malcolm Turnbull announced Monday. Turnbull said that Queen Elizabeth II agreed to the recommendation of removal of the two titles from the Order of Australia, an order of chivalry to recognize Australian citizens for achievement or meritorious service.
"Awards in the Order of Australia are an important way of [honoring] the achievements and service of many Australians, including the unsung heroes who might not otherwise be [recognized] outside their local communities," Turnbull's statement read.
"The Cabinet recently considered the Order of Australia, in this its 40th year, and agreed that Knights and Dames are not appropriate in our modern [honors] system," Turnbull added. He also said that the change would not affect existing knights and dames.
The 61-year-old leader of Australia's right-wing Liberal Party scrapped the honorary titles after his predecessor Tony Abbott, from the same party, reinstated them in March 2014. Abbott was criticized for the move to restore the system, which was reintroduced after it was removed in 1986, and critics termed the honors as anachronistic. In January, Abbott knighted Queen Elizabeth's husband, Prince Philip, who set off a controversy in 2002 after asking an indigenous Australian if his people "still throw spears at each other."
Turnbull took over the prime minister's chair from 57-year-old Abbott in September. Abbott defended his lackluster record as prime minister and promised to work constructively with Turnbull.
© Copyright IBTimes 2023. All rights reserved.