Australia's Malcolm Turnbull Denies Reports Of Axing Tony Abbott's Tax White Paper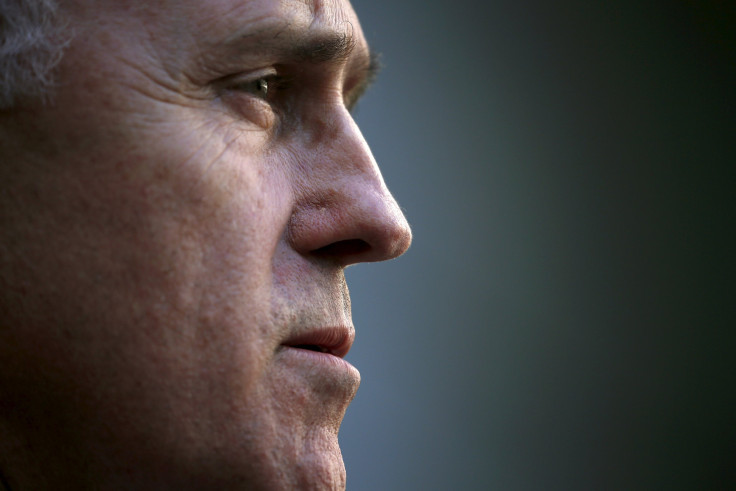 Australia's new Prime Minister Malcolm Turnbull denied claims Wednesday that he had put his predecessor's white paper on taxation on hold just weeks before the preliminary report was due to be released.
The white paper was ordered by former Prime Minister Tony Abbott, who Turnbull replaced last week. A report from Fairfax Media said that officials from the Federal Treasury, the Tax White Paper Taskforce and the Board of Taxation were ordered last week to stop work on a paper that had been instigated in 2014.
"We were told to put everything on ice, and that a 'reset' on tax reform was taking place," an unnamed senior executive told Fairfax Media.
"It came as a shock. We have invested tens of thousands of man hours. Over a thousand submissions have been received for the discussion paper. It looks like all that work, the biggest review of taxation ever undertaken in this country, is now dead in the water."
However, Turnbull denied the Fairfax Media report on Twitter.
The first preliminary report was due to be released in just seven weeks, but sources said it would now be delayed until next year. The final white paper was due to be released early next year, and would have been the ruling coalition's taxation policy platform for Abbott's 2016 election run. It now seems that the release of the plan will be delayed until after the next federal election.
Former secretary of the treasury Ken Henry, who on Tuesday advocated for a major tax reform policy overhaul, reportedly told Turnbull to delay the report's release.
"From what I have been told, the entire process has been brought to a halt because we 'have to rethink taxation from the ground up' and it's a 'reset on tax policy'. They are the words used by the Prime Minister's office," sources told Fairfax Media.
The Tax White Paper Taskforce had so far collected over 700 public submissions containing taxation and legal advice for the white paper, including from key business and industry players in Australia. Abbott had signed off on the paper's terms of reference last December.
© Copyright IBTimes 2022. All rights reserved.
FOLLOW MORE IBT NEWS ON THE BELOW CHANNELS