Kobe Bryant's Death Made Michael Jordan Do Something He's Never Done Before, Says Insider
KEY POINTS
NBA insider A.J. Adande looked back at the time he covered stories about Kobe Bryant and Michael Jordan
Adande says the only time he saw Jordan become emotional was during his speech at Bryant's memorial day
Jordan made a shocking admission about the late Lakers legend
An NBA insider made a shocking revelation about Michael Jordan which has something to do with Kobe Bryant's death.
ESPN's J.A. Adande is the only sports journalist who was fortunate enough to have the opportunity to cover the Los Angeles Lakers and the Chicago Bulls. In the process, he had a closer look at the life of Jordan and Bryant.
During the first death anniversary of Bryant, Adande shared some interesting stories on NBC Sports' "My Favorite Kobe Story."
However, the most intriguing part of Adande's narration was probably the thing that he saw in Jordan during the NBA icon's Bryant memorial speech.
According to Adande, Jordan was never expressive, especially with his true emotions. But during the touching speech, he is certain he saw an emotional Jordan.
"I've never heard Michael [Jordan] speak to his emotions like he did. Never!," Adande emphasized." It was just stunning to hear him get up there. And also how he talked about how it's going to change him. He was going to try to be a better person. And you never heard Michael say this kind of philosophical stuff."
Adande went on to weigh in on the long-standing Jordan-Kobe comparisons. As per the 50-year-old, Jordan "saw himself" in Bryant and the fact that the Lakers legend is now gone, the six-time NBA champ is deeply affected.
"Everyone else made that comparison all the time," the journalist pointed out. "Kobe was reluctant to do so. I think probably because he realized he couldn't win that battle. 'No matter what I do, they're not going to put me ahead of Michael.' [But Jordan] saw himself in Kobe. So to see that die, I think it does make him feel more fragile."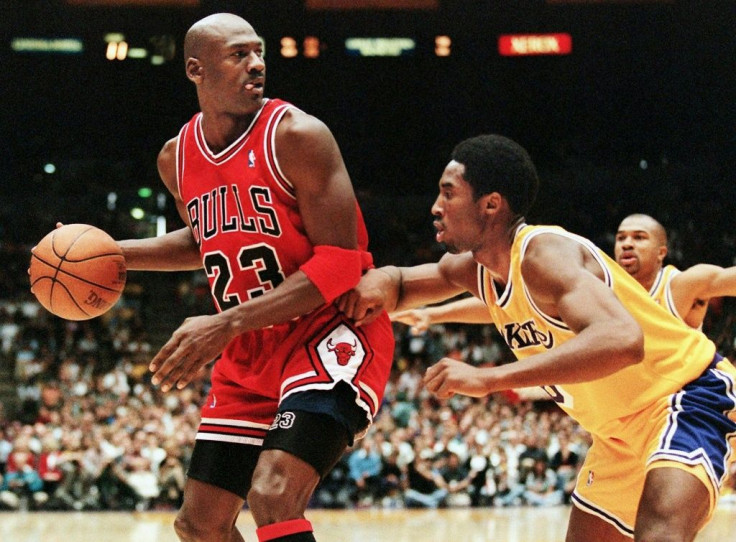 Jordan's words during his speech at the Bryant memorial at Staples Centre last month could prove that Adande was telling the truth.
According to Jordan, Bryant was more than just a peer but a little brother who "inspired" him to become a better person.
"What Kobe Bryant was to me was the inspiration that someone truly cared about the way either I played the game or the way that he wanted to play the game," Jordan stated. "He wanted to be the best basketball player that he could be. And as I got to know him, I wanted to be the best big brother that I could be."
"I absolutely loved the kid," he added. "No matter where he saw me, it was a challenge. And I admired him because of his passion, you rarely see someone who is looking and trying to improve each and every day, not just in sports, but as a parent, as a husband. I am inspired by what he's done, and what he's shared with Vanessa, and what he's shared with his kids."
© Copyright IBTimes 2023. All rights reserved.