NBA Hall Of Famer Thought Michael Jordan Was 'Junior Version' Of Himself
KEY POINTS
Julius Erving recalled an interesting story about Michael Jordan
Erving first thought Jordan's game was similar to his
The former Sixers star is a fan of Kawhi Leonard at present
Julius Erving eventually learned that he and Michael Jordan weren't really the same.
Before Jordan took the NBA by storm, an array of basketball superstars dominated the league. Among them was former Philadelphia 76ers star Erving, best known for his moniker "Dr. J."
In a recent interview with "The Dan Patrick Show," Erving, who is considered one of the most electrifying basketball players of all time, recalled his first impression of a young Jordan. According to the NBA Hall of Famer, he initially thought MJ was like a "junior version" of himself. But over time, Jordan's accolades showed a different story.
"In the beginning you know it was interesting because when he [Jordan] came out of college and we, actually me, he and Dominique Wilkins went to an event in Atlanta, Georgia and it was a golf event," Erving recalled. "[But] We ended up getting in the gym and playing some basketball."
"So I saw what he had, but I also knew what I had and whatever, so you know it was like he [Jordan] was a junior version [of me]," he continued. "But as you know, time will tell the story, that's a six-time championship, five-time MVP or whatever, he certainly surpassed my accomplishments."
Though Jordan had clearly eclipsed Erving in terms of basketball achievements, the latter is still widely regarded as one of the greatest players of all time.
In his stellar professional basketball career, Erving recorded an overall average of 24 points per game and was an All-Star in all of his 16 combined NBA and ABA seasons. He also led the 1983 Sixers team to an NBA championship and won the MVP award four times.
Jordan, on the other hand, was a 14-time NBA All-Star, six-time NBA champion and a five-time NBA MVP.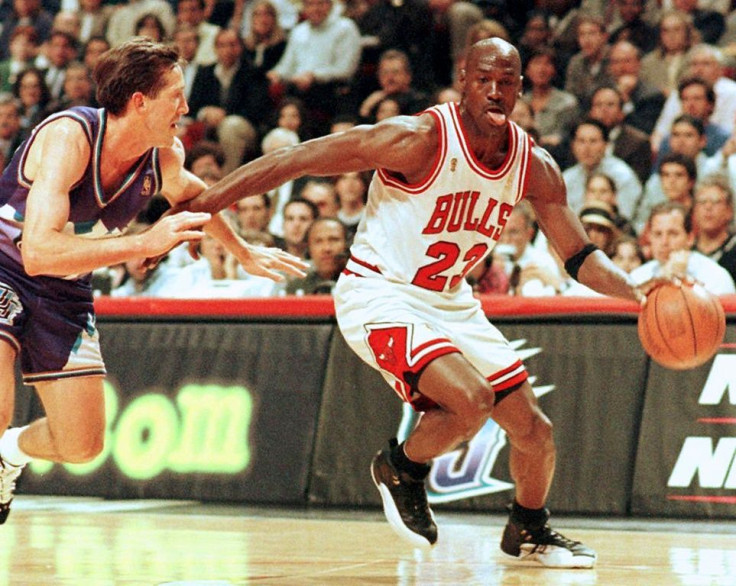 At present, Erving still enjoys watching NBA. Though he doesn't see another junior version of himself, the 71-year-old likes the playing style and persona of Los Angeles Clippers forward Kawhi Leonard.
"I love watching Kawhi [Leaonard] going back to his days in San Antonio," Erving revealed last month. "You know, I was a big Tim Duncan fan and in San Antonio, having their roots in the ABA, you know was created as a bias for me. When Kawhi came on the scene and then he was MVP in the playoffs, I started watching him more closely and I like what he brings to the table."
"You know a lot of people don't like his demeanor, but I love his demeanor," the Sixers legend admitted of Leonard. "He says something when he has something to say, if he's got nothing to say go talk to somebody else. So he would be at the top of my list."
© Copyright IBTimes 2023. All rights reserved.