Kobe, Lakers May Start Making Changes After Loss to Lowly Cavaliers, 104-99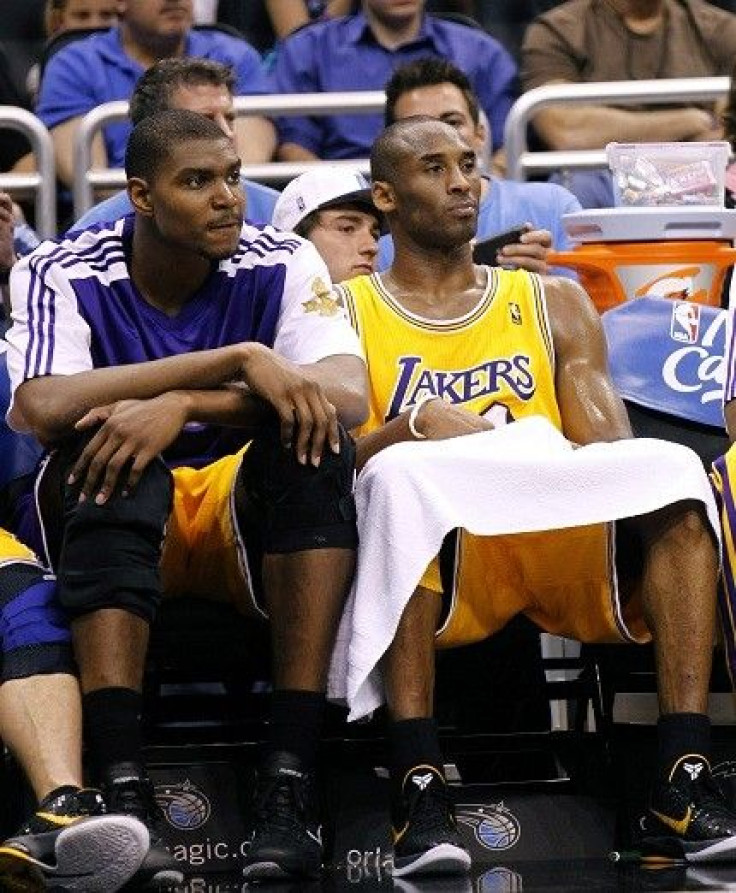 Did your eyes deceive you? Did you really just watch the mighty Los Angeles Lakers lose to the lowly Cleveland Cavaliers?
There's no need to rush out to get lasik surgery just yet. Your eyes are probably fine. But the Lakers are not fine. The NBA champions are continuing on their course of playing erratic basketball, and last night's 104-99 loss to Cleveland at Quicken Loans Arena was a good indicator of how low the Lakers have sunk.
On Wednesday night, it was Kobe Bryant and Andrew Bynum who came up short, combining to shoot just 10-for-36 from the field. The Lakers had a total of 19 turnovers, and some terrible defensive lapses.
The Cavaliers were led by Ramon Sessions, who scored a season-high 32 points. Cleveland has now won two of their last three, with both wins against Los Angeles teams.
The Lakers are officially on their All-star break and won't have another game until February 22. In that time, head coach Phil Jackson and general manager Mitch Kupchak may need to have a discussion about the personnel on the squad.
When Matt Barnes returns, the Lakers will regain a much-needed spark off the bench. But Phil Jackson may need to look deeper down the bench. Perhaps seldomly used Derrick Character should see more playing time in an effort to rest some players who seem to be needing it: Ron Artest, Lamar Odom, and Andrew Bynum.
The Lakers could use another guard, as well. Mitch Kupchak might consider a small deal with the interest of bolstering the defense, by adding a fast point guard.
Perhaps even Bryant can mix things up. In the eagerly anticipated game at TD Garden, Bryant was almost non-existent in the first half, but turned it on the third quarter against the Celtics. A strategy of getting big men like Pau Gasol and Bynum involved early in every game might be a method to turn things around.
Things won't get easier for Los Angeles when they come back from the break. They face Atlanta at home, Portland on the road, the Clippers, and a road game against Oklahoma City.
Right now, the Lakers don't seem to be playing with much passion. But the Lakers are composed of veterans, and that means they are capable of flipping a switch at any time and regaining their winning swagger.
© Copyright IBTimes 2023. All rights reserved.