Kongsberg Naval Strike Missile Transfer Talks Underway Between Poland, Ukraine: Reports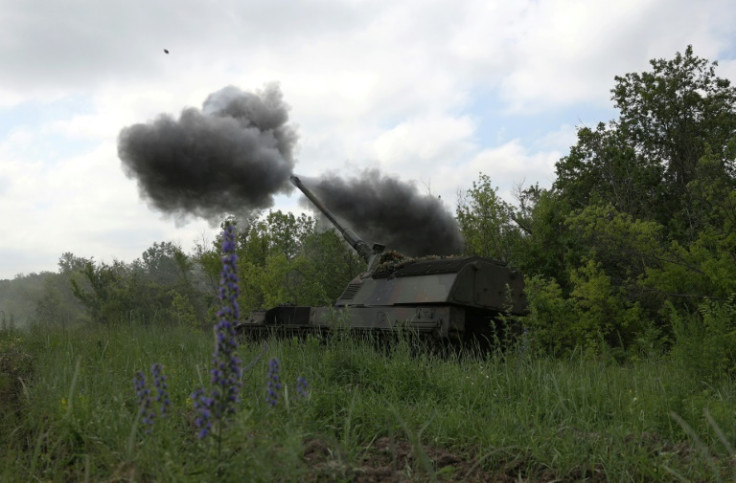 KEY POINTS
If the deal goes through, Ukraine would gain a formidable capability to engage both naval and land targets
The NSM possesses stealth features to enhance its concealment
Additionally, the missile utilizes an imaging infrared (IIR) system for precise targeting
Talks about a potential transfer of the Kongsberg Naval Strike Missile (NSM) from Polish stocks to Ukraine are currently underway, according to reports in the Polish media.
Negotiations between Ukraine and Poland for the transfer of the Kongsberg Naval Strike Missile (NSM) have reached an advanced stage, according to the Defense24.pl website. If the deal goes through, Ukraine would gain a formidable capability to engage both naval and land targets, with a range exceeding 124 miles.
The NSM possesses stealth features to enhance its concealment and employs evasive maneuvers during the terminal phase of its flight, making it harder for enemy air defense systems to track. Additionally, the missile utilizes an imaging infrared (IIR) system for precise targeting, making it immune to radio-frequency warnings and resistant to RF jamming tactics. These capabilities would significantly enhance Ukraine's military capabilities if the reported negotiations are successful.
According to the report, the transfer could be facilitated through European Union funds. This arrangement would potentially allow Poland to replenish its own NSM units with the support of these funds.
However, the claims cannot be independently verified by International Business Times.
The Coastal Missile Squadron of the Polish Navy currently operates two fully equipped NSM systems. Each system consists of multiple components, including two batteries. Within each battery, there are three launchers capable of carrying up to four missiles each. These launchers are supported by command and fire control vehicles, which play a crucial role in facilitating efficient deployment and effective engagement. Additionally, the NSM systems are complemented by battery and squadron command vehicles, mobile communication centers, and target detection and tracking radars.
Poland was the first operator to deploy a coastal defense variant of the NSM (Naval Strike Missile). Following Poland's adoption, other entities such as the U.S. Marine Corps, Romania, and Latvia also decided to acquire this variant for their coastal defense capabilities. In addition to the coastal defense variant, the NSM is utilized by the U.S. Navy and Norway in its ship-launched configuration.
Meanwhile, Mariusz Kamiński, the Minister of Interior and Administration of Poland, announced that the country plans to provide significant support to the Ukrainian security forces under the Ministry of Internal Affairs. This assistance will involve sending thousands of machine guns along with millions of rounds of ammunition. Poland aims to contribute to the security and defense capabilities of Ukraine during a critical time.
"At the moment, weapons are the most important. Soon we will begin deliveries of weapons to the National Guard of Ukraine, to the assault brigades of the Ukrainian police and the Border Guard Service. These will be thousands of machine guns, millions of rounds of ammunition that will allow Ukrainian defenders, defenders of Europe to fight effectively," Kamiński said during a joint media briefing with Interior Minister Ihor Klymenko in Rzeszow on Monday, as reported by Interfax Ukraine.
© Copyright IBTimes 2023. All rights reserved.