Kosovo elects controversial businessman president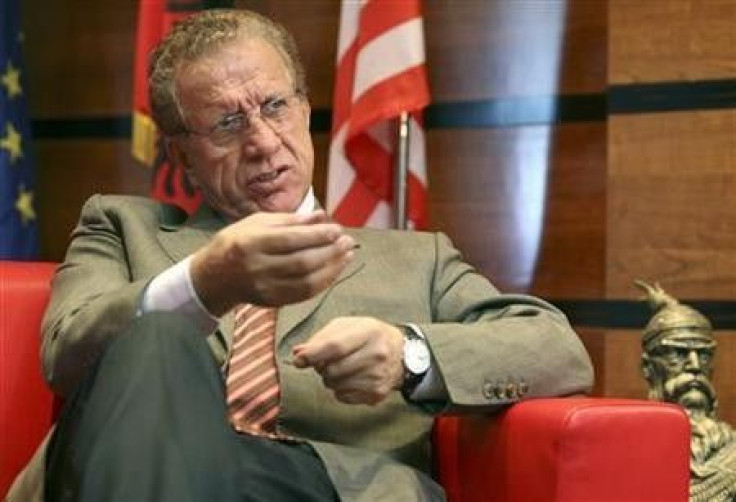 Kosovo's parliament elected a Kosovo-Swiss businessman with close ties to Moscow as president on Tuesday as part of a power-sharing deal following December elections in the impoverished Balkan country.
The main opposition parties boycotted the session, citing Behgjet Pacolli's business ties with Russia and his pursuit of politics for business goals.
Pacolli's election in the third round spared Kosovo fresh early elections and paved the way for voting on the recently formed government of Prime Minister Hashim Thaci.
The only candidate running for president, Pacolli was elected in the third round with only 62 votes in the 120-seat parliament after he failed to receive two thirds of the vote in the first two rounds.
He remains unpopular among the two million Kosovo Albanians largely because of his close business ties with Moscow, which backs its ex-ruler Serbia in opposing Kosovo's independence. His Mabetex company renovated the Kremlin.
Considered the richest man in Kosovo, Pacolli is married to a Russian.
I shall work with all my might to get Kosovo on a level of respected countries in the world. It has the capabilities and the Kosovars deserve this state, Pacolli said.
I shall work with all Kosovars despite their race or ethnicity, he vowed to parliament in his acceptance speech, greeting ethnic Serbs in their own language.
In his book From Challenge to Challenge, Pacolli says he has been interviewed by Swiss and Russian prosecutors on charges that he bribed Russian President Boris Yeltsin's administration to get lucrative construction contracts.
Born in 1951, the multi-millionaire businessman has denied the accusations, saying the charges were dropped in 2002 for lack of evidence. He has written that he never did anything wrong and the accusations were designed to damage his business.
Pacolli's company is investing in some Kosovo projects and also is building grandiose government offices and presidential palaces in some former Soviet republics.
Independent three years, the image of Kosovo was badly damaged after a Council of Europe report accused members of the ex-Kosovo Liberation Army loyal to Thaci of abductions, gun- and drug-running and trafficking in body parts from ethnic Serbs in late 1990s.
Kosovo's previous president, Fatmir Sejdiu, had to resign after he violated the constitution because he served as party leader at the same time. The central bank governor was also arrested last year on charges of corruption.
The high level of crime, corruption and political instability has kept foreign investors away from a country with 48 percent unemployment.
© Copyright Thomson Reuters 2023. All rights reserved.