Kroger Partners With Driverless Car Company To Enhance Delivery Service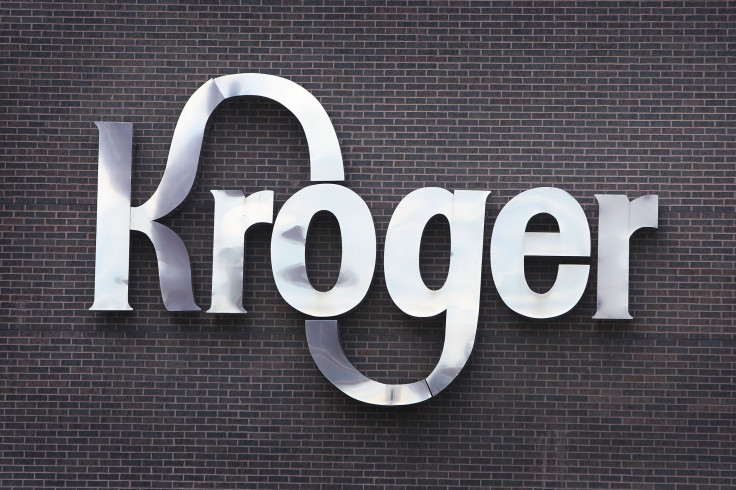 Kroger, one of the country's largest grocery retailers, looks to bring its grocery delivery service into the future with plans to utilize autonomous vehicles to send goods to customers, the company announced Thursday.
The partnership between the Ohio-based grocery chain and driverless car company Nuro means that customers can place same-day delivery orders through Kroger's ClickList ordering system and Nuro's fleet of self-driving vehicles will deliver those orders.
Kroger, with 2,800 stores across the U.S, hopes that with the help of Nuro's technology it will "change the status quo of grocery delivery through convenience at a low price." It is the first time the tech company's hardware and software are being utilized, the company said. The rollout is slated for fall.
"We are incredibly excited about the potential of our innovative partnership with Nuro to bring the future of grocery delivery to customers today," Yael Cosset, Kroger's chief digital officer, said in a press release.
"As part of Restock Kroger, we have already started to redefine the grocery customer experience and expand the coverage area for our anything, anytime and anywhere offering. Partnering with Nuro, a leading technology company, will create customer value by providing Americans access to fast and convenient delivery at a fair price."
Nuro, an autonomous vehicle company founded in 2016 by Google engineers, has cars built and designed primarily for delivering goods, according to CNBC. Nuro, however, does not yet have refrigerated cars, but it is reportedly working toward incorporating that feature soon.
"Unmanned delivery will be a game-changer for local commerce, and together with Kroger, we're thrilled to test this new delivery experience to bring grocery customers new levels of convenience and value," said Dave Ferguson, co-founder of Nuro. "Our safe, reliable, and affordable service, combined with Kroger's ubiquitous brand, is a powerful first step in our mission to accelerate the benefits of robotics for everyday life."
Kroger's deal comes just after it announced in May its partnership with British online grocer Ocado to build highly automated warehouses in hopes of making shopping easier for U.S. customers, according to a press release. The plan includes online ordering, automated fulfillment, and home delivery capabilities.
© Copyright IBTimes 2023. All rights reserved.