Lakers' Ron Artest Now Metta World Peace; Why the Name Change? What Does 'Metta' Mean?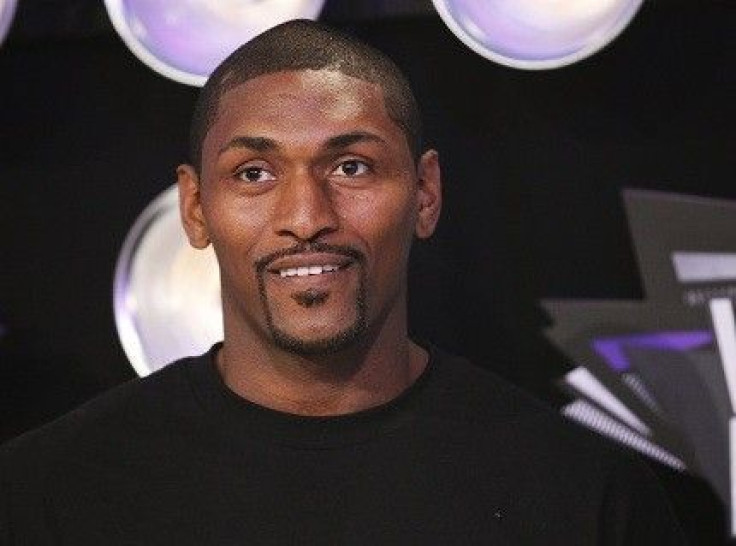 Don't call him Ron Artest anymore.
One of America's most eccentric athletes is now formally named Metta World Peace after he officially changed his name in Los Angeles on Friday.
The Lakers' small forward said the name change was made with the intention of being inspirational and was a creative marketing move.
At first I wanted it to be 'One Love,' said World Peace, but he decided against it because people suggested that it was corny.
World Peace said the motive to change his name came from Chad Ochocinco, who was given the name Chad Johnson at birth.
The word metta has a broad meaning of goodwill and non-violence and is Pali, a language of the Indian subcontinent, and from Buddhist scripture.
World Peace has stated that he is not a Buddhist, and has not expressed an interest in converting to the religion.
A name change is far from the only eccentric thing World Peace has done. After the dark moment of his career when he charged the stands in a brawl with fans in Detroit, and along with when he confessed to drinking Cognac at halftime of games, and the numerous physical altercations he had in his career, World Peace has been a reformed athlete. Many of the incidents involving World Peace off the court have been playfully odd.
While under a multi-million-dollar contract with an NBA team, World Peace went into an electronics department store to apply for a job so he could receive discounts. He was cited for driving around Los Angeles in an Indy car that was not registered in his name.
After the Lakers won an NBA title in 2010, World Peace didn't take off his jersey for several days.
There are several others, but you probably get the drift.
The back of his Lakers' jersey will say World Peace above his No. 15.
© Copyright IBTimes 2023. All rights reserved.