Lakers Sign Ex-Top Pick Big Man; Undrafted Key Shooter From Miami Heat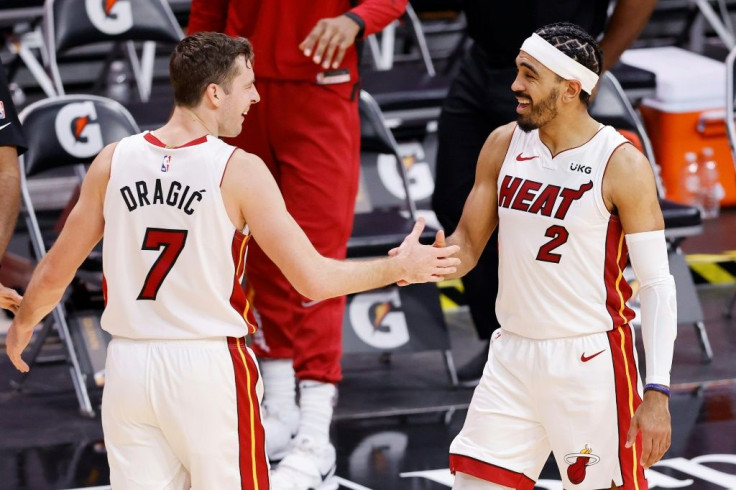 KEY POINTS
The Lakers beefed up their roster by signing Jaxson Hayes and Gabe Vincent in free agency
Hayes hopes to get more chances to man the front court of the purple and gold
Vincent was seen as a vital cog to add more offensive firepower for the Lakers
NBA free agency is off, and the Los Angeles Lakers are wasting no time getting players who can help them in improving their 2022-23 season finish.
After re-signing key players such as Austin Reaves and D'Angelo Russell, the purple and gold reportedly added two interesting players to their roster – Jaxson Hayes and Gabe Vincent.
Hayes, who was selected as the eighth overall pick by the New Orleans Pelicans in the 2019 NBA Draft, agreed to a two-year deal with the Lakers, Adrian Wojnarowski of ESPN reported, citing unnamed sources. It was added that the second year of his deal includes a player option.
The 6-foot-11 center is expected to beef up the frontline of the Lakers. Hayes is known to be an athletic finisher and does damage inside the paint. Although he has shown the ability to hit clutch shots from 3 to 10 feet, his three-point shooting is a department that needs work.
In 47 regular season games with the Pelicans, the 23-year-old big man averaged 5 points and 2.8 rebounds in 47 games. In four seasons, he owns career averages of 7.5 points and four rebounds.
Aside from Hayes, the Lakers surprisingly got their hands on Vincent, one of the undrafted players who helped the Miami Heat last season.
The 2020 NBA G-League Most Improved Player agreed to a three-year, $33 million deal with the purple and gold, Shams Charania of The Athletic reported. International Business Times could not independently verify this information.
The 27-year-old combo guard was one of the key figures for the Heat last season, a team that made it to the 2023 NBA Finals despite entering the NBA playoffs as the No. 8 seed.
In the regular season, Vincent averaged 9.4 points, 2.5 assists and 2.1 rebounds. He upped his numbers in the NBA playoffs by averaging 12.7 points, 3.5 assists and a rebound in 22 games.
But if there is something that the Lakers will expect from a 6-foot-2 player, it would be his shooting from the outside.
Vincent owns a 49.9% clip shooting from the field and 33.9% from the three-point region.
The now-former Heat guard will join a rotation that already includes the likes of Reaves and Russell. Dennis Schroder is no longer around, while the fate of Lonnie Walker IV remains unknown as of this writing.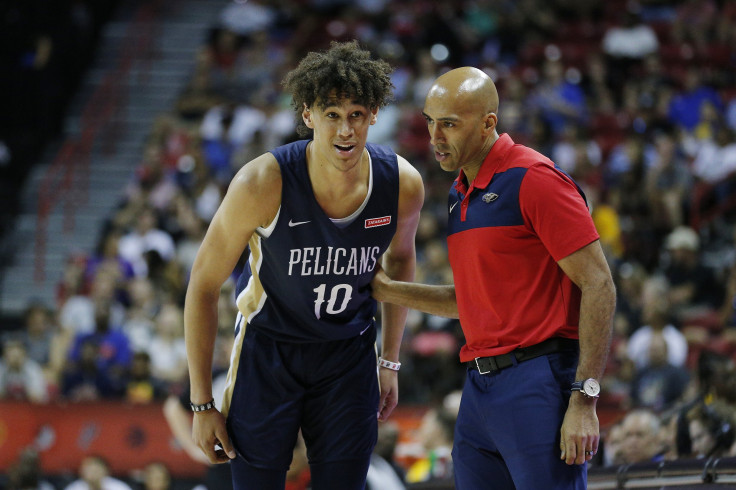 © Copyright IBTimes 2023. All rights reserved.