Lakers Trade Rumors For Anthony Davis Damaged Team Chemistry, LeBron James Considered 'Complicit'
The Los Angeles Lakers fell apart in the second half of the 2018-2019 NBA season, missing the playoffs for the sixth straight year. A 17-31 record over the final 48 games was kickstarted by LeBron James' groin injury, but the team's struggles can also be linked to the Anthony Davis trade rumors.
It became well-known in the days leading up to the Feb. 7 trade deadline that the Lakers were trying to deal just about all of their young players to the New Orleans Pelicans. L.A. was unable to acquire the superstar. Brandon Ingram, Lonzo Ball and Kyle Kuzma had to keep playing for an organization that was trying to send them elsewhere.
According to a new report by ESPN that detailed the dysfunction inside the Lakers' organization, the trade talks damaged team chemistry. Coaching staff members and sources close to players told ESPN that some of LeBron James' teammates felt he was complicit in the trade talks.
Rich Paul, who represents both James and Davis, publicly stated that Davis wanted out of New Orleans. Davis named Los Angeles among his preferred destinations.
"Guys know there's no trust there," a Lakers coaching staff member told ESPN during the season. "Guys know the new [administration] has completely bent over to the agent world and were overly sensitive to having these one-sided relationships with these guys where they kind of control our every move because we're 'big-game hunting.'"
Former Lakers president Magic Johnson spoke to the team after the deadline. Sources told ESPN that Johnson's message did not ease the tension that had been created by the trade talks.
Between Feb. 2 and March 22, the Lakers went 4-16. Los Angeles fell out of the playoff race even with James back in the lineup.
Ingram, Ball and Kuzma all had their seasons cut short because of injuries. They are expected to be included in more offers to the Pelicans this summer.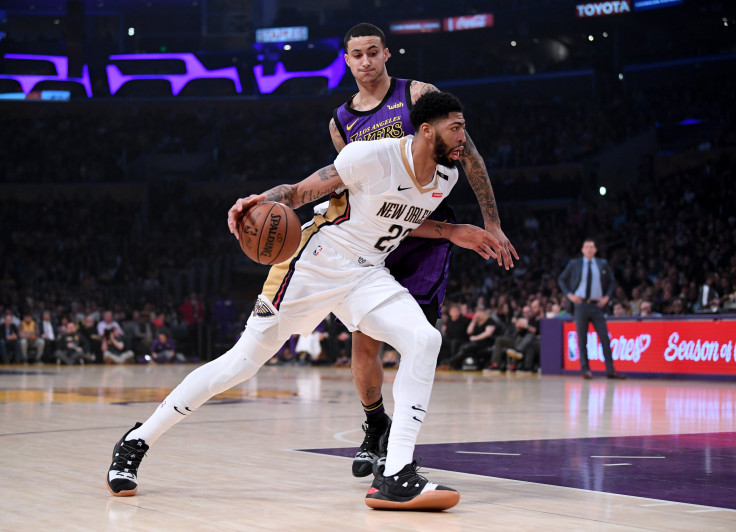 © Copyright IBTimes 2023. All rights reserved.