Land Rover Transparent Car Allows Drivers To See Through The Hood And Watch The Road From A Completely Different Viewpoint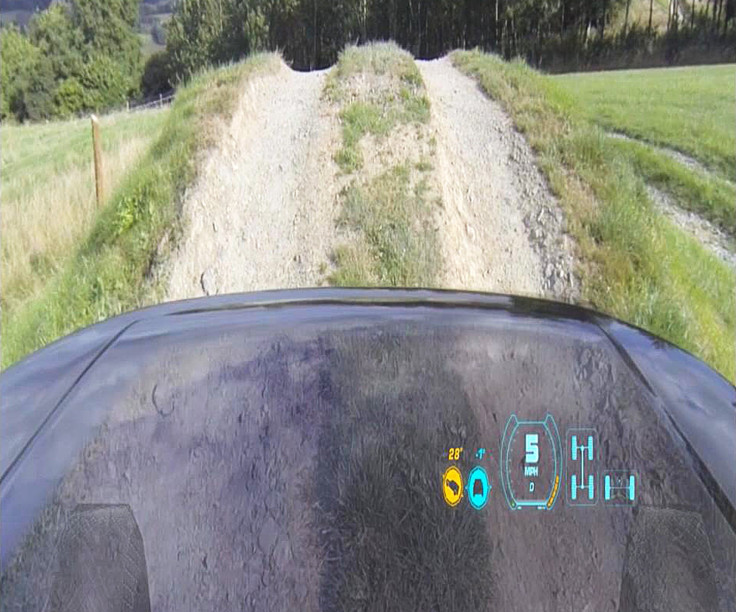 Land Rover, the luxury SUV brand from British car manufacturer Jaguar Land Rover, has invented a new experimental technology that makes the front exterior of the car "virtually" invisible from inside the cabin.
The new technology, named "Transparent Bonnet," is developed using cameras located in the car's grille to capture data, which are then used to project a live video feed onto the windshield, creating a "see-through" view of the road through the car's hood and engine bay.
"The technology enables a driver climbing a steep incline or maneuvering in a confined space to see an augmented reality view capturing not only the terrain in front of the car but also the angle and position of the front wheels," Land Rover said in a statement.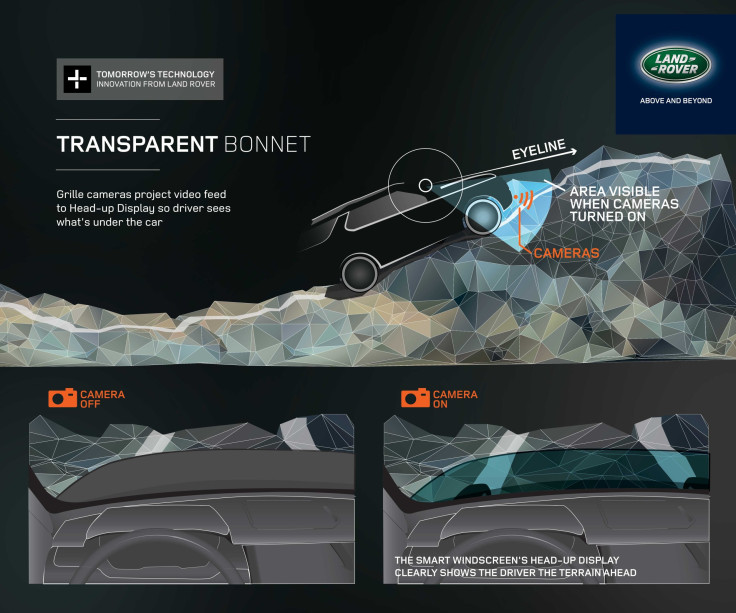 According to the company, the Transparent Bonnet is part of a set of new concept technologies to be showcased in the concept car at the New York International Auto Show later this month.
"As our vehicles become more capable and autonomous off-road, we will ensure the driver has the confidence to allow the car to continue to progress, over any terrain," Wolfgang Epple, director of research and technology for Jaguar Land Rover, said in the statement. "We are developing new technologies including the Transparent Bonnet to give drivers an augmented view of reality to help them tackle anything from the toughest off-road route to the tight confines of an urban car park."
Check out the video here:
FOLLOW MORE IBT NEWS ON THE BELOW CHANNELS