Laos Military Plane AN74-300 Crashes, Killing Defense Minister And Mayor Of Country's Capital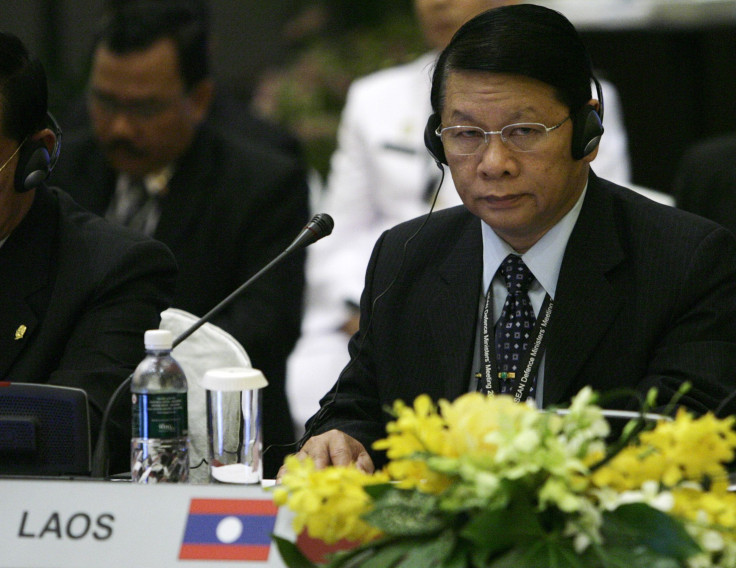 A Laos plane crashed Saturday in the northern part of the country, killing the defense minister and the mayor of the capital city of Vientiane, according to Thailand's foreign ministry officials
Officials have not been able to confirm the cause of the accident but did clarifiy that three people survived the crash of AN74-300, which carried at least 14 people including Douangchai Phichit, the defense minister of Laos and his wife.
"A Laos air force plane has crashed on its way to Xiang Khouang province in the north of the country. The mayor of Vientiane, the defense minister of Laos and his wife were on board," a defense ministry official, said, according to Reuters.
The plane took off from Laos' capital Vientiane, and crashed in the mountainous northeastern province of Xiang Khoung, nearly 292 miles away, on the northeast side at 6:15 a.m. local time Saturday (7:15 p.m. EDT), said Sek Wannamethee, the Foreign Ministry spokesman for Thailand, according to Associated Press. Sek added that the country's official had been informed of the crash though he did not divulge any further information.
State television reportedly showed footage of the heavy smoke in the area and the rescue workers recovering debris from the crashed plane, while a Lao Facebook page showed photos of the crash depicting black smoke rising from the debris.
Last October, a similar crash involving a Lao Airlines ATR-72 turboprop killed all 49 people onboard on crashing as it approached Pakse Airport in southern Laos, due to a heavy storm.
© Copyright IBTimes 2023. All rights reserved.