Laquan McDonald Shooting Update: Justice Department Reportedly To Investigate Chicago Police For Civil Rights Violations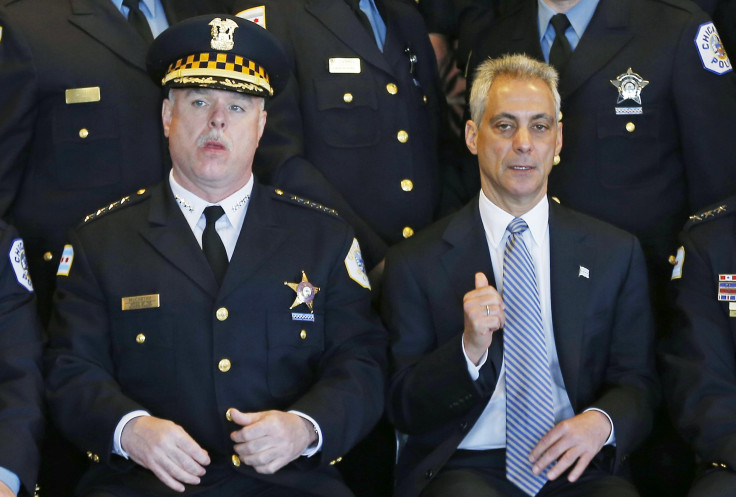 The U.S. Department of Justice may soon announce a civil investigation into the Chicago Police Department to determine whether its practices contribute to civil rights violations, the Washington Post reported citing law enforcement officials. The news comes after video footage was released in November showing the shooting death of 17-year-old Laquan McDonald at the hands of Officer Jason Van Dyke in October last year.
Van Dyke was charged with first-degree murder and has been released on bail, but the graphic video's release sparked outrage and protests across the city, and prompted calls for investigations into the police department and the resignations of Mayor Rahm Emanuel and Cook County State's Attorney Anita Alvarez.
The federal probe could be announced early this week, although neither the Chicago Police Department nor the Justice Department would confirm it on Sunday.
"Civil rights division lawyers are reviewing the many requests for an investigation, which is the department's standard process, and the attorney general is briefed regularly on the review and expects to make a decision soon," a Justice Department official told the Post.
On Friday, the city released statements given by other officers who had been at the scene, who said they witnessed McDonald swinging a knife at Van Dyke and his partner in an "aggressive, exaggerated manner" and raising the knife "across his chest and over his shoulder, pointing the knife at Van Dyke," the Chicago Tribune reported. The officers' statements are at odds with the dashboard video camera footage, which shows McDonald walking away from Van Dyke before the officer fired 16 bullets in less than 15 seconds.
Last week, Emanuel fired Police Superintendent Garry McCarthy and launched a task force looking into the police department's systems for accountability, oversight and officer training.
"I welcome the engagement of the Justice Department," the mayor told media on Thursday during a ribbon-cutting ceremony, despite having called such an investigation "misguided" earlier in the week. "We have a long road ahead of us as a city, and I welcome people from many views to help us do what exactly we need to do."
© Copyright IBTimes 2023. All rights reserved.