Lawmakers Want Repeal Human Trafficking Law To Make Child Deportation Easier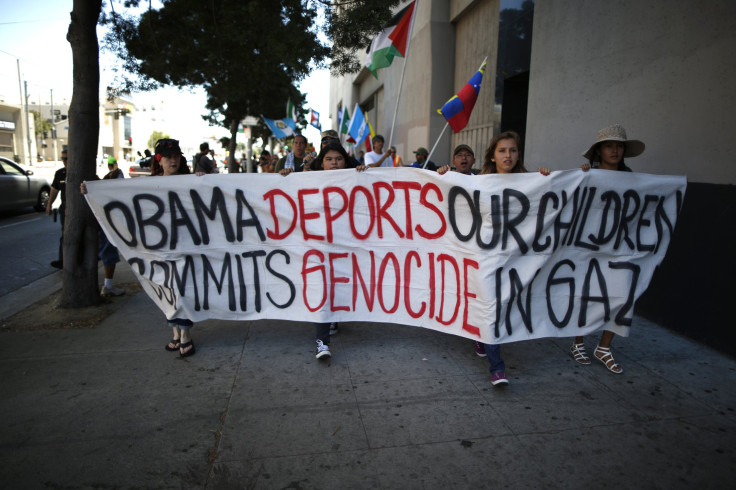 Two Texas lawmakers have become the most vocal proponents for repealing a law to allow the United States to speed up deportations of unaccompanied minors back to Central America where increasing gang violence may be contributing the emigration of minors.
"Nobody's offered an alternative. So, I hope we will act," Sen. John Cornyn, R-Texas, said Sunday on ABC's "This Week," calling the current situation at the U.S.-Mexico border chaotic.
Cornyn and Rep. Henry Cuellar, D-Texas, are proposing a repeal of the William Wilberforce Trafficking Victims Protection Reauthorization Act, which was signed into law in 2008 among much bipartisan fanfare for the protecting victims of human trafficking.
The law protects victims of human trafficking from retaliation and offers relief for certain human trafficking victims by granting them permission to stay.
President Barack Obama, who has been accused by conservatives and Republicans of causing the border crisis through his liberal DREAM Act policy, met Friday with the presidents of Guatemala, Honduras and El Salvador, urging them to do more to curb the exodus of children from their countries. He also asked U.S. lawmakers to curb their month-long summer vacations, which begin next week, if they haven't come up with a legislative solution by then.
Now that more than 57,000 undocumented Central American minors have overwhelmed border patrol facilities in Texas, Congress is reconsidering the protections it lauded six years ago. Virtually all of the children left Honduras, Guatemala and El Salvador, and traversed Mexico with the help of criminal human trafficking gangs. Many of them say they fled out-of-control gang violence. Human rights groups argue these conditions make the children refugees of violence.
The New York Times Friday identified the origins of a sample of the children, many come from coastal Honduras, especially around San Pedro Sula, the world's homicide capital. Rival gangs battle it out on the streets of other major cities in the three countries, especially Guatemala City; San Salvador, El Salvador, and Tegucigalpa, Honduras. For years, Central American and Mexican leaders have argued the U.S. policy of deporting violent criminals who came to the U.S. as children has created a thriving U.S.-style gang system in the region.
The children who have been flooding across the border since October could be sent back to dangerous situations in their home countries, argue leading Democratic lawmakers, including House Minority Leader Nancy Pelosi and Senate Majority leader Harry Reid.
© Copyright IBTimes 2023. All rights reserved.