Lebanon Claims Al-Baghdadi's Ex-Wife, Daughter Among Those Detained Near Border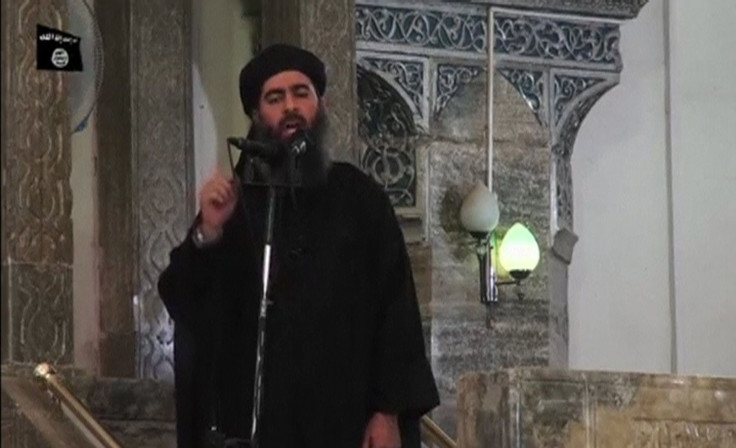 After nearly two days of speculation over the identity of a woman detained by the Lebanese military near the country's border with Syria over 10 days ago, the Lebanese government said on Thursday that the woman is an ex-wife of the reclusive Islamic State group leader Abu Bakr al-Baghdadi, according to a report by The Associated Press (AP). A senior government official also said that a child -- one of the three children accompanying the woman -- detained by the military, is al-Baghdadi's daughter.
Lebanon's Interior Minister Nohad Machnouk told a local news network that the woman, identified as Saja Abdul Hamid al-Dulaimi, was married to al-Baghdadi six years ago for a period of three months.
"Saja al-Dulaimi married three times and Baghdadi was her second husband for three months six years ago," Reuters quoted Machnouk as saying.
He also said that DNA tests conducted on a girl accompanying al-Dulaimi proved that she is al-Baghdadi's and al-Dulaimi's daughter. Al Arabiya quoted Machnouk as saying that Lebanese authorities had obtained the ISIS leader's DNA from Iraq, without providing specific details.
The latest claims by Lebanese authorities directly contradict previous assertions by Iraqi officials, in which they denied that al-Dulaimi was al-Baghdadi's wife.
In a statement released by the Iraqi interior ministry on Wednesday, a government spokesperson had said that the woman is the sister of Omar Abdul Hamid al-Dulaimi -- an Iraqi national who has been sentenced to death on a number of terror related charges -- and has no links to the ISIS leader.
© Copyright IBTimes 2023. All rights reserved.