LeBron James In Lakers Could Pose Challenges To Team, Former Teammate Says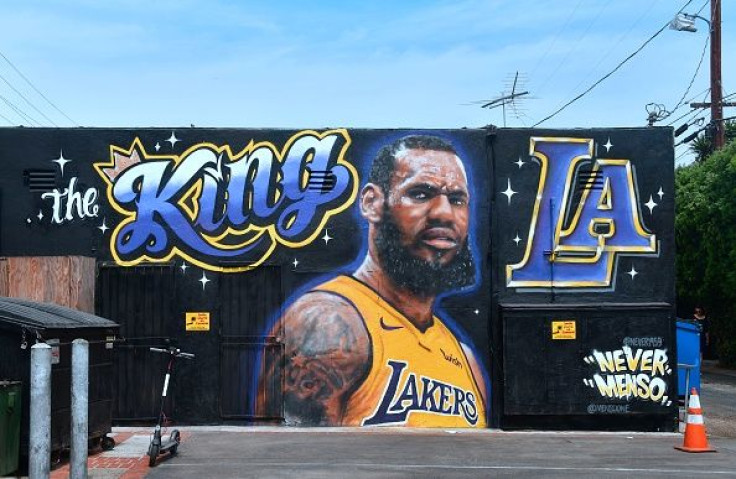 LeBron James signing with the Los Angeles Lakers was the big news of the summer, however, Cleveland forward Channing Frye believes there are some challenges the franchise will have to face with him in the team.
James signed a four-year deal with the Lakers last month after becoming an unrestricted free agent, and is tasked with helping the Los Angeles side challenge for the playoffs again, having not made the postseason since 2013.
It's no surprise that since his arrival, many bookmakers view them as contenders, though the Golden State Warriors, Houston Rockets and the Oklahoma City Thunder are still expected to do better.
In addition to James, a number of NBA veterans have been signed on one-year deals to complement the young Lakers prospects. But Frye, who played with both James and the Lakers, believes the likes of Lonzo Ball, Kyle Kuzma and Brandon Ingram will all have to get used to playing a different role alongside the 33-year-old.
"I think the thing they're going to come to and I think a lot of guys are going to have to deal with this. There's who you expect to be and then who you are when you play with LeBron," Frye said in a recent Q&A. "It's two different things. I don't know if they truly understand what it's like to play with him because there is no room for mistakes."
"Because in all actuality, he could do it himself. He could lead a team to 40 wins by himself. I think for all of them they're going to have to have a reality check, not only them but the people around them. There's going to say, not a growing period, but a humility," he said.
The Lakers were a shadow of the team that last won a championship in 2010, and notably finished the previous regular season record with a 35-47 record, with just four teams having inferior records in the Western Conference.
But with James now at the helm, Frye adds that the Lakers will now virtually lose their home-court advantage as teams will now come to beat them and make a name for themselves as opposed to the past where the focus was also on the party lifestyle in Los Angeles.
"But now you've got LeBron, you've got Rondo, you've got all these guys. People are like yo, we're trying to beat the s--t out of you guys now," Frye explained. "Everybody. It's not like let's go party in L.A. now. It's lets stay in and get some sleep. Because think about it, every team that beats the Lakers now is going to be on ESPN regardless of how good they are."
"If you have a good game against the Lakers you're going to be on ESPN for the next two days, the hottest news, every game. So get ready for that. Get ready for all that attention that comes with LeBron and all the responsibility," he added.
© Copyright IBTimes 2023. All rights reserved.