Legal Troubles Continue to Overshadow Gervonta Davis' In-Ring Greatness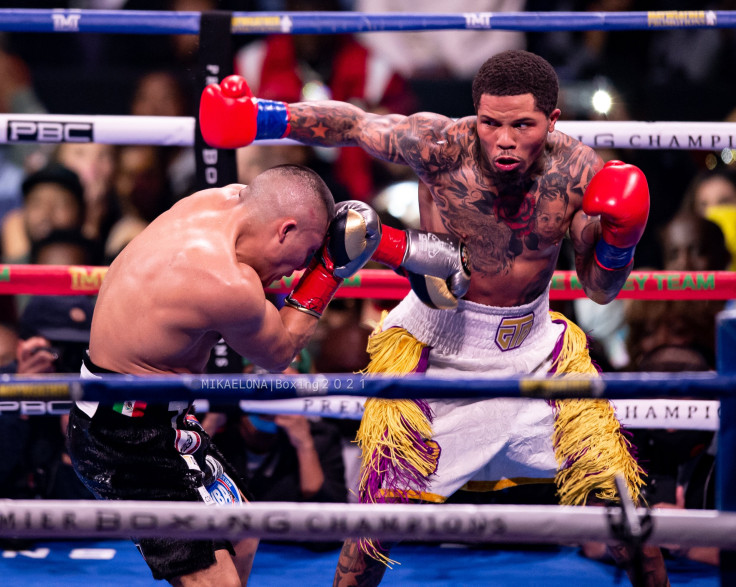 KEY POINTS
Gervonta Davis was arrested on domestic abuse allegations on December 27
Davis was released on bail and took to social media to respond to the allegations
It's unclear whether his scheduled title defense against Hector Garcia will push through
Gervonta Davis finds himself in hot water once again after being arrested and jailed on domestic violence charges in Parkland, South Florida last Tuesday, December 27.
BoxingScene.com reported that Davis was arrested following 911 calls from a female claiming that the 28-year-old boxer had attacked her.
The controversial prizefighter was released on bail the following day and took to social media to respond to the allegations thrown his way.
According to SB Nation's Bad Left Hook, Davis posted a picture of himself and his daughter watching "Frozen" on Instagram, accompanied by a strongly-worded caption that was written in all-caps.
"Do not let these people misguide you all on this [expletive] This was just yesterday, moments before me and my child's mother had an argument! Watching 'Frozen' with my oldest daughter. I never put my hands on my child's mother nor my [expletive] daughter. Are you [expletive] crazy? I'm not a monster, I've been quiet for too long. I don't have a media team, PR, good lawyer, spokesman, [none of] that. That's the only reason I'm doing this now! Just to clear my name! I have been doing this [expletive] on my own since I started this [expletive]," he wrote.
Davis' latest run-in with the law comes just 11 days before he's scheduled to defend his WBA (regular lightweight) title against reigning WBA super featherweight champion Hector Luis Garcia at the Capital One Arena in Washington D.C.
Given Davis' current situation, it's now unclear whether or not the scheduled title defense will push through.
Undefeated in 27 professional bouts with 25 of those victories coming by way of knockout, Davis remains one of the most talented and dangerous boxers in the world today.
The three-division titleholder has recorded notable wins over the likes of Jesus Cuellar, Leo Santa Cruz, Mario Barrios, and most recently Rolando Romero.
In 2023, Davis was scheduled to finally go head-to-head with fast-rising fan favorite Ryan Garcia in a bout that many have clamored for years.
As talented as Davis is in the ring, it appears as though he can't keep himself away from controversy outside the ring, and this latest incident is hardly his first brush with authority.
In 2017, Davis was slapped with a warrant for his arrest after being accused of first-degree aggravated assault by childhood friend Anthony Wheeler.
The charges were later dropped.
The following year, Davis was arrested after being involved in a fistfight.
In 2020, Davis was arrested once again on charges of simple battery/domestic violence against a former girlfriend.
Davis was seen being physical with the woman during a charity basketball game in Miami.
In 2021, Davis was indicted on fourteen counts of allegedly running a red light after a party in Baltimore in 2020.
It's hard to argue that Davis is currently in his prime, and he has all the tools to be considered one of the best fighters to ever enter the squared-circle.
Unfortunately, he can't seem to stay away from trouble and it ends up keeping his focus and attention away from honing his craft inside the ring.
On the bright side, there's still time for Davis to shape up and get his affairs in order.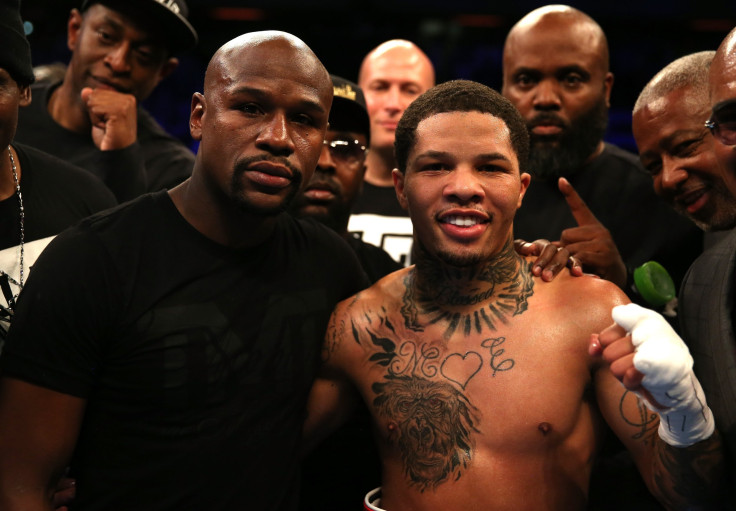 © Copyright IBTimes 2023. All rights reserved.