LG Nexus 5X: 5 Reasons Why The Upcoming Device Could Become The Most Popular Nexus Smartphone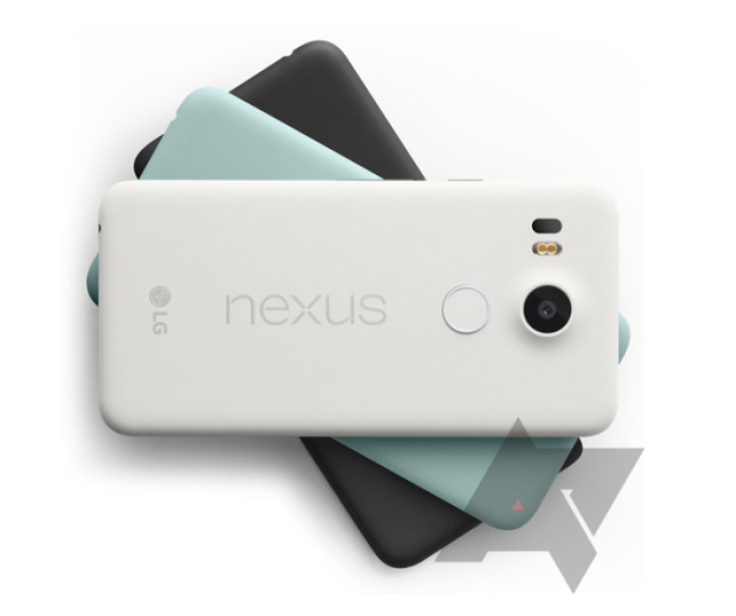 Google will be announcing the LG Nexus 5X and the Huawei Nexus 6P on Tuesday. Both the devices are expected to be available for preorders on Oct. 13.
The LG Nexus 5 from 2013 is one of the most popular Nexus phones. The upcoming LG Nexus 5X is expected to receive good reception from the audience as it is said to be a refreshed edition of the original Nexus 5. Here are 5 reasons why the handset could become the most popular Nexus smartphone:
Impressive Specs
The LG Nexus 5X will be coming with a 5.2-inch full HD screen supporting 1920 x 1080 pixels. It will be coming with Snapdragon 808 chipset, which is also present inside popular smartphones of this year such as the Moto X Pure Edition and the LG G4. The handset is likely to be supported by 2 GB of RAM while other rumors suggest that the device could feature 3 GB of RAM.
The phone will be coming in variants like 16 GB and 32 GB while the rear and front cameras of the device will be of 12.3-megapixel and 5-megapixels. Other features of the Google Nexus 5X could include Android 6.0 Marshmallow, fingerprint scanner, USB Type-C connector and a 2,700 mAh battery.

Latest Android Updates
The Google Nexus 5X will be coming with Android 6.0 Marshmallow onboard. The company always releases the latest Android updates to Nexus devices before they are made available to other OEMs.
Make Secure Payments
The Google Nexus 5X will be the third Nexus smartphone built by LG. Also, it is the first LG device to feature a fingerprint sensor. The biometric recognition feature will not only help in unlocking the handset but also make secure payments through Android Pay service of the Android 6.0 Marshmallow OS.
Improved Battery Performance
In addition to a bigger battery of 2,700 mAh capacity, the Android 6.0 Marshmallow is also likely to significantly improve the battery life on the Nexus 5X, WCCF Tech reported. Since the LG Nexus 5X does not feature Quad HD display like most flagships of this year, its full HD display will help its battery to last longer.
Cheaper Price Tag
Last year's Motorola Nexus 6 was met with poor reception because of its huge price tag of $649. Therefore, the Nexus 5X is heavily pegged to carry a cheaper price tag. The 16 GB model of the Google Nexus 5X is rumored to be priced at $399 whereas its 32 GB model may cost $449, Android Authority reported.
© Copyright IBTimes 2023. All rights reserved.