Libya Update: Benghazi Descends Into Mayhem As Army-Backed Gen. Hifter Fights Militias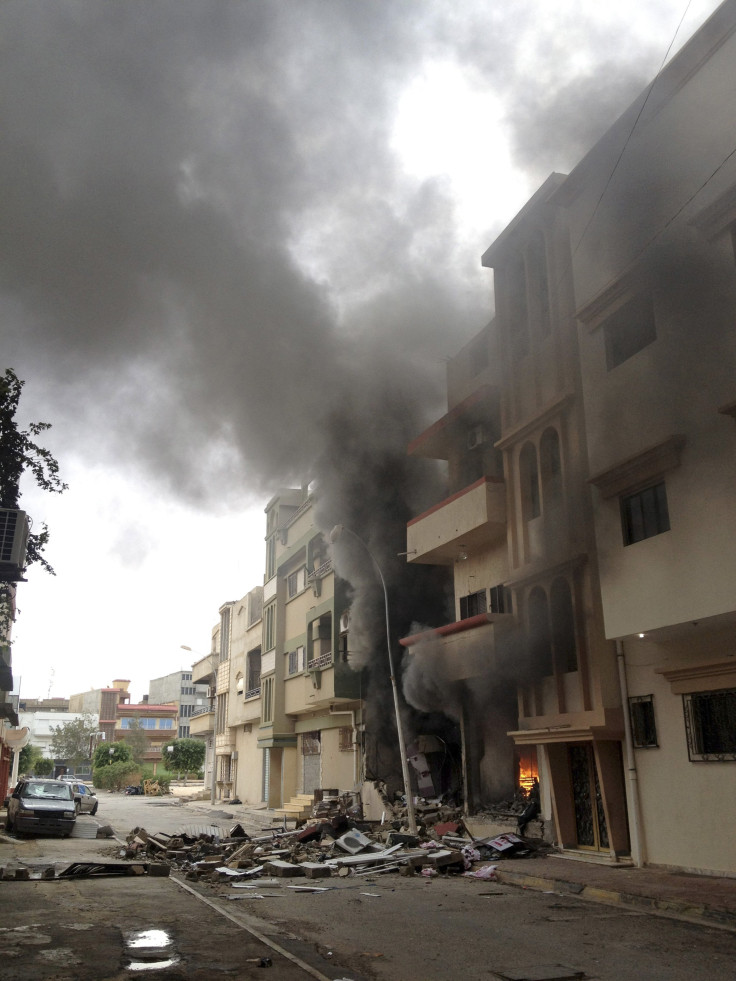 The death toll on Friday alone is expected to surpass 190 as armed factions near their third week of open warfare in the streets of Benghazi, Libya. More than three years after dictator Moammar Gadhafi was killed, Libya is embroiled in an increasingly chaotic civil war.
Fighters aligned with the secular, army-backed former general Khalifa Hiftar launched an attack on Islamist militants in the country's second city earlier this month, throwing Benghazi into what some have called a catastrophic humanitarian situation. Car bombs, air strikes, targeted assassinations on activists and journalists and rampant gunfire in the streets have now become commonplace.
"Armed groups have possibly summarily killed, tortured or ill-treated detainees in their custody and are targeting civilians based on their origins or perceived political allegiances," Amnesty International said in a statement released Thursday.
Hifter's fighters said they are mainly targeting the Benghazi-based jihadist group Ansar al-Sharia. Thought to have ties to al Qaeda, Ansar al-Sharia is accused of carrying out the 2012 attack at the U.S. Consulate in Benghazi that killed four Americans. Earlier this month the group reportedly held a parade in Derna showing support for the Islamic State group.
Clashes between armed factions have nearly brought Libya to the "point of no return," the United Nations said earlier this week.
After Islamist militants seized Tripoli earlier this month, the Libyan army signed a formal alliance with Hifter's forces in an effort to retake the capital. Libya's government is split into two factions vying for power in addition to Hifter's army-backed Operation Dignity aimed at riding the country of Islamists. On one side there is the General National Congress, made up of mostly Islamist militias aligned with Libyan Dawn and forces from the city of Misrata. On the other there is the House of Representatives group, backed by the country's stricter Islamists.
© Copyright IBTimes 2023. All rights reserved.