More Heavy Fighting In Libya's Benghazi, Death Toll Rises To 130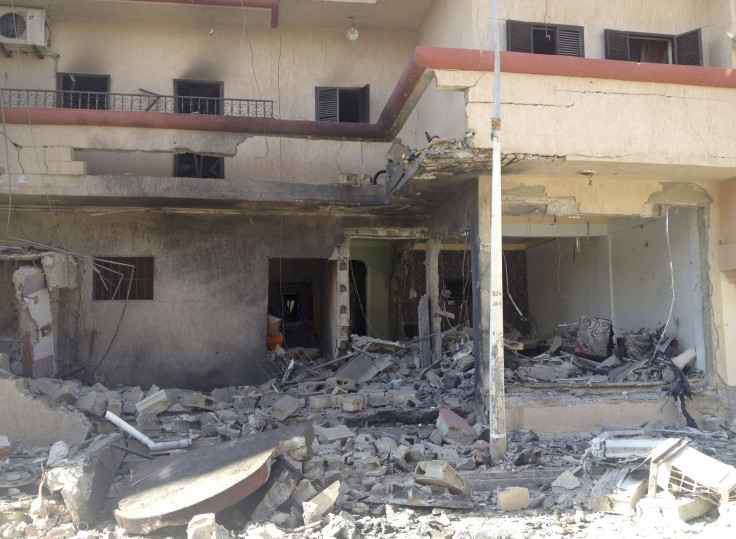 BENGHAZI Libya (Reuters) - Heavy fighting flared on Sunday between Libya's army and Islamist militias apparently trying retake one of their largest camps in the eastern city of Benghazi, military officials said.
At least 130 people have been killed in the past 10 days during street fighting in Libya's second-largest city -- part of a wider picture of chaos gripping the major oil producer three years after the downfall and death of Moammar Gadhafi.
The nascent army, backed by forces of a former general and armed youths, launched earlier this month an offensive against Islamists in Benghazi, expelling them from the airport area and the February 17 camp, one of their strongholds in the port city.
But fresh fighting between the army and Ansar al-Sharia -- blamed by Washington on a 2012 attack on the U.S. consulate that killed the American ambassador -- erupted at the university campus and other areas next to the camp. A fire broke out in the university's main building, a security source said.
Army units also battled Islamists in other parts of the city, residents said. Families were seen packing up and fleeing, a familiar sight in Benghazi which has been a battlefield since former general Khalifa Haftar declared war on Islamists in May. He has allied himself with the army.
The struggle is part of a wider conflict in the north African state where former rebels use their guns to fight for power and a share of the country's oil revenues.
Libya is divided between rival tribes and political factions with two governments vying for legitimacy since an armed group from the western city of Misrata seized Tripoli in August, forcing the internationally-recognised Prime Minister Abdullah al-Thinni to move to the east.
Western powers and Libya's neighbours fear the conflict is dragging the major oil producer towards civil war.
The situation in Benghazi and other parts of Libya has been fluid as the army is unable to control militias which often have better arms. Haftar's forces have planes from Libya's outdated air force though his opponents say he is backed by Egypt, which is worried about the spread of militants. Haftar denies this.
Most foreign embassies withdrew their staff in the summer when the Misrata-led forces expelled a rival group from Tripoli.
© Copyright Thomson Reuters 2022. All rights reserved.
FOLLOW MORE IBT NEWS ON THE BELOW CHANNELS