Lionel Messi Is Above 'Football God Ronaldo,' Diego Maradona, Real Madrid Legend Says
KEY POINTS
A former Real Madrid star rates Lionel Messi over Original Ronaldo and Diego Maradona
Former Real Madrid star said Ronaldo was "football god"
Napoli captain once said Messi is the best but Maradona is sacred
A Real Madrid legend rates Lionel Messi above Barcelona legend Diego Maradona and "football god" Ronaldo.
Before Cristiano Ronaldo and Messi dominated modern day soccer, Brazil's original Ronaldo was arguably the greatest player in the world. And prior to Ronaldo's reign, Maradona conquered the stage. Though it is always unfair to compare the past and the present, some in soccer just can't help but rate the greatest players who ever played the game.
Antonio Cassano, a former Real Madrid star who helped the club win the 2006-07 LaLiga title against their eternal rivals Barcelona, recently weighed in on how Messi compares to Maradona and Ronaldo.
According to Cassano, Messi has "ousted" Maradona as Argentina's greatest number 10. He has also called for Maradona's avid fans to accept the fact that the current Barcelona captain deserves to be recognized as the greatest of all time, Besoccer.com reported.
"Maradona did something never seen before for four or five years, but Messi has done the same things for 15 years . The 'Maradonians' have to accept it – there is someone who has ousted him ," Cassano said in an interview with Corriere dello Sport.
Despite being able to defeat Messi and Barcelona in the past, Cassano's success has not altered his opinion on the Argentine. However, Cassano noted that prior to Messi being the best in the world, he believed his former Madrid teammate Ronaldo, whom he refered to as "football god" was the game's greatest.
The Italian legend recalled the time Madrid was "losing 1-0 at home" and Ronaldo told their coach "you take me off in 15 minutes if I haven't scored two goals." After 15 minutes, the Brazilian scored 2 goals and gave Madrid the lead.
"Minute 15: 2-1 and two goals from Ronaldo . I said that 'if there is a football god, it is Ronaldo.' Then I discovered that Messi is above him," Cassano said.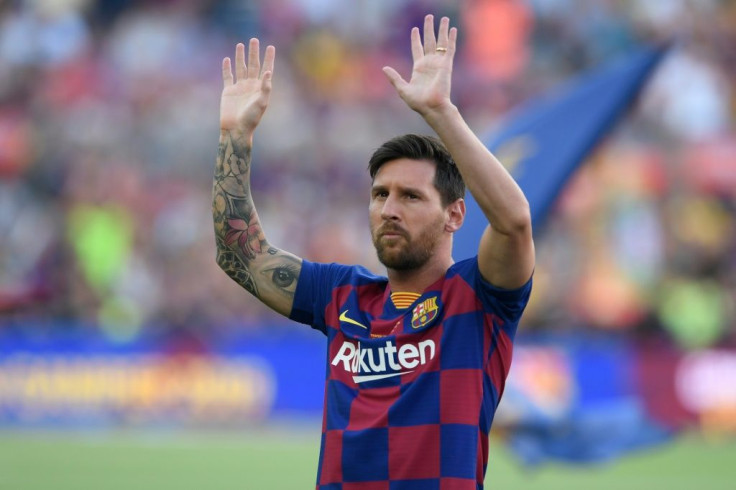 Ahead of the Barcelona vs. Napoli game this season, the Messi vs. Maradona debate emerged. Maradona, the soccer legend who famously played for both Barcelona and Napoli during the glory days of his playing career, evidently remains an iconic figure in Naples. And according to Napoli captain Lorenzo Insigne, Messi is indeed the best but in their eyes of Neapolitans, Maradona is "sacred."
"Currently, Messi is the best player in the world, but I can't compare him to Maradona because for us Neapolitans, Diego is sacred," Insigne explained.
© Copyright IBTimes 2022. All rights reserved.
FOLLOW MORE IBT NEWS ON THE BELOW CHANNELS