Lionel Messi, Cristiano Ronaldo Stats Surpassed By Manchester United Prospect
KEY POINTS
A Manchester United has surpassed Cristiano Ronaldo and Lionel Messi's stats at an early age
Ronaldo and Messi weren't able to record as much goals and assists as Man United prospect at the same age
Man United prospect expected to not think twice in joining the club this summer
A youngster targeted by Manchester United this summer has surpassed Cristiano Ronaldo and Lionel Messi's stats.
Bundesliga star Jadon Sancho has been making a name for himself this season. His stats show that he is on track to be one of the best of his generation. In fact, it even reveals that his output at an early age compared to soccer living legends Messi and Ronaldo is way more impressive.
At 20 years old, the Borussia Dortmund youngster has already been bagging goals like a veteran scorer. Thus far in his career, Sancho has scored a total of 31 goals and dished out an incredible 42 assists, in 90 games.
What made Sancho's tally a head-turner was the fact that even Ronaldo and Messi weren't able to reach his numbers at the same age. The Portuguese star, who was the star of Man United from 2003 to 2009, only scored half the tally of Sancho's with 16 goals and 16 assists in 107 appearances. The Barcelona star on the other hand, came a bit closer and managed to score 26 goals together with eight assists when he was Sancho's age.
Sancho is reportedly one of the top prospects of Manchester United this summer. By that time, he is believed to cost as much as £120 million ($149,000,000).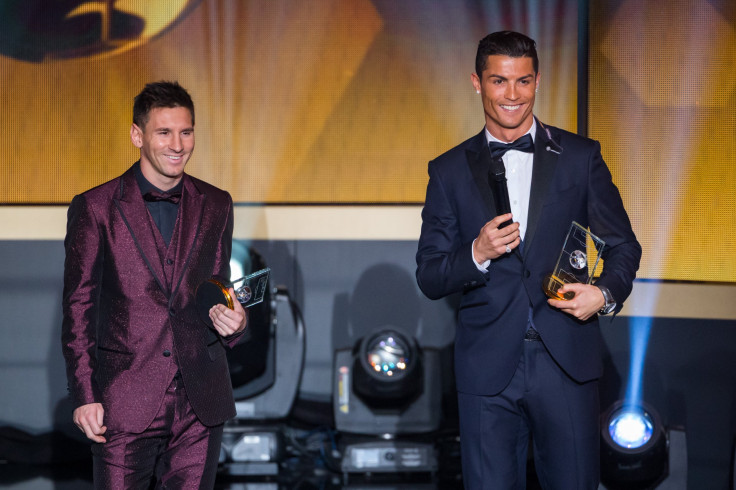 According to former Red Devils striker Dimitar Berbatov, Sancho would not "think twice" about making a move to Manchester United if the opportunity presented itself.
The Borussia Dortmund winger continues to be heavily linked with a big-money switch to Old Trafford. Reports claim that United is willing to make a huge offer for Sancho. Berbatov foresees the talented 20-year-old to embrace that chance to be a star in the club but also admits it is difficult to see where he would actually fit into an attacking unit at United that is already stacked with exciting youngsters.
"There's been a lot of talk about Jadon Sancho moving to Manchester United, in his case, because he's English and Man United are in for you, I don't think he will think twice about moving there," Berbatov told Betfair.
"I have said it before, he (Sancho) has the quality, the pace, the goals and the assists to play for them, I'm sure he would like to continue in the national team as well and Gareth Southgate will watch him more if he is playing in the Premier League," he added.
© Copyright IBTimes 2023. All rights reserved.