Lionel Messi Running Out Of World Cups, We Must 'Find Solid Structure,' Teammate Says
KEY POINTS
Lionel Messi's Argentina teammate said he might be running out of chances in winning a World Cup
Argentina player said they need to help Messi in order for him to help them as well
Messi once reportedly refused to accept Best Player award due to devastating loss in World Cup Final
Lionel Messi's Argentina teammate vows to help him finally win a World Cup after fearing that the six-time Ballon d'Or winner is approaching the end of his career.
Despite a magnificent soccer career, Messi is often criticized for not being able to secure a single World Cup trophy. Aside from the FIFA Puskás Award, the International trophy is one of the few missing pieces in Messi's legacy. And though Messi is already in his 30s, it is never too late for him to cop one of his homeland.
This is also what Ajax and Argentina defender Nicolas Tagliafico thinks about his fellow countrymen. In an interview with Ole, Tagliafico hailed Messi as the "leader and protector" of their nation. However, he admitted that he's not sure until when can "Leo" make a run for a title in the International stage, Besoccer.com reported.
"He (Messi), more than anyone, gets angry when he loses, but Messi became more aware that he has to enjoy the national team. I don't know until when he will play, but it is not that he will have too many cups with the national team," Tagliafico explained.
Tagliafico also pointed out that in order for Messi to be able to help them, they should also build a "solid structure" that doesn't fall apart during the most crucial matches in the World Cup.
"We must find a very solid structure, not only for Leo, but also for the future, for what is to come. To be able to find a structure to grow. It is good to build a solid foundation and don't build a base and then take it apart. If we can help Leo and Leo can help us, we will do much better. Everything is going to multiply. You have to create a structure and from there start to grow," Tagliafico pointed out.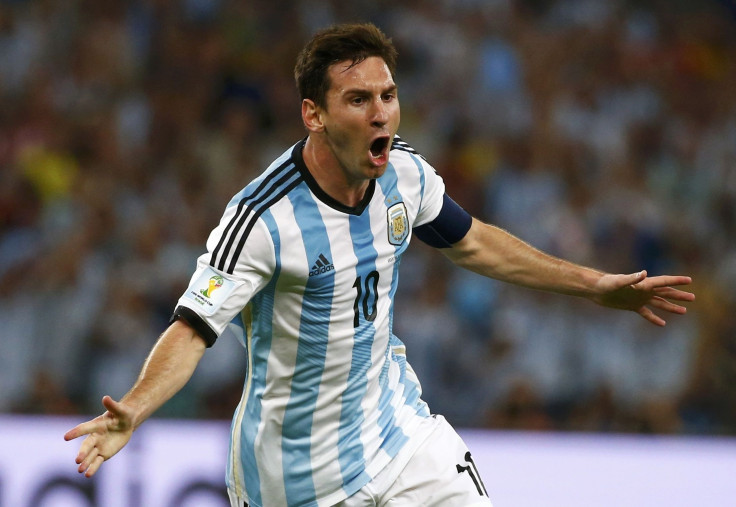 Looking back, Messi has had some of the most devastating World Cup losses in his career. He was able to lead his nation to the finals of the 2014 World Cup, the 2015 Copa America and the 2016 Copa America Centenario, only to find himself losing three consecutive finals.
Messi finished the 2014 World Cup with the Golden Ball for the tournament's best player but ended up in tears as Argentina lost to Germany via a Mario Gotze goal. He bounced back right away and was significant again in 2015 as he led Argentina to the final, but was defeated once again on penalties to Chile. Messi was so disappointed that he reportedly refused the Best Player award for the tournament.
The losing streak continued with the 2016 Copa Centenario where the Albiceleste lost out again on penalties to the same opponent.
© Copyright IBTimes 2023. All rights reserved.