Lions Being Returned To Rwanda's Akagera National Park For First Time Since 1994 Genocide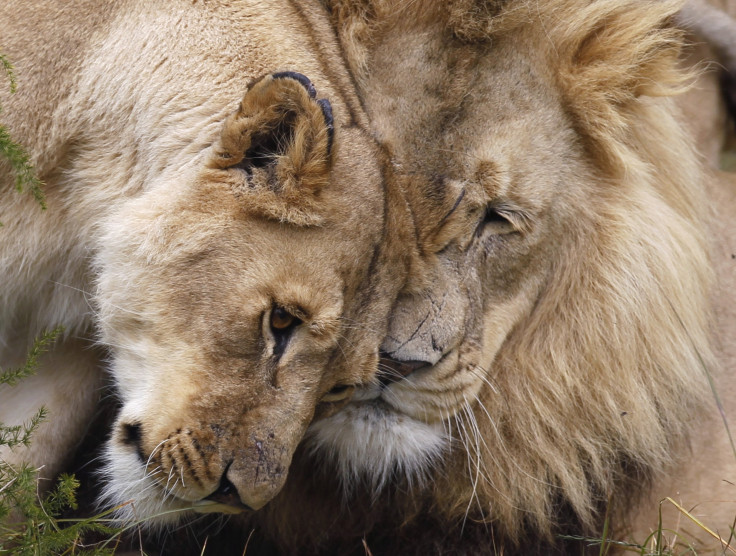 The Rwanda Development Board has collaborated with the African Parks to reintroduce seven South African lions into the Akagera National Park in Rwanda. The lion population was completely wiped out from Rwanda during the genocide that started in 1994.
The researchers are moving the seven lions to Rwanda, hoping the aninals can thrive in the country once again. "On arrival in Akagera National Park, they will be placed in a specially constructed ... boma [enclosure] to the north of the park. Split into two separate enclosures, the perimeter features a 3-meter-high chain-linked electrified fence," an update from the Rwanda Development Board explains.
A special designated team of veterinary doctors will first examine the lions. Once they give the OK, the lions will be released from the enclosures into the wild.
Based on their potential to reproduce and their contribution to social cohesion, the scientists have carefully selected five female and two male lions. The authorities are taking into consideration all the precautions needed to ensure that the lions are safe and able to reproduce.
Yamina Karitanyi, chief tourism officer at the Rwanda Development Board, believes that the reintroduction of the lions will help restore the natural ecological balance in Rwanda. In addition, the population of Rwanda will be able to see one of Africa's five biggest wild animals in one of the world's most diverse national parks.
In 1994, members of Rwanda's Hutu majority killed as many as 1 million members of the Tutsi ethnic group, as well as some moderate Hutus.
© Copyright IBTimes 2022. All rights reserved.
FOLLOW MORE IBT NEWS ON THE BELOW CHANNELS