Liverpool Boss Jurgen Klopp Confirms He Won't Quit 'Unless Someone Tells Me'
KEY POINTS
Liverpool are ninth in the 2022-23 Premier League table
Liverpool have lost their previous two league matches
The Reds will take on Wolves in the FA Cup replay game Tuesday
As Liverpool FC continues to struggle for form, boss Jurgen Klopp has said he won't leave the club unless he is asked to do so.
Liverpool suffered five defeats in their last 13 matches. They also lost their last two outings in the Premier League. With six defeats in 18 matches, Liverpool are ninth in the Premier League table and are 10 points off a spot in the top four.
Their latest defeat came against Brighton as Klopp's side failed to score in their 3-0 loss at Amex Stadium.
"Either the manager's position changes or a lot of other things change. So, as far as I am concerned unless someone tells me I will not go. So that means maybe there is a point where we have to change other stuff. We will see that, but that is something for the future. Like summer or whatever. Not now. I have space and time to think about it. We have to play better football now," Klopp told reporters.
He once again repeated that Liverpool will not sign any more players following Dutch striker Cody Gakpo's arrival at Anfield earlier this month. Midfield trio James Milner, Naby Keita and Alex Oxlade-Chamberlain will be out of contract in the summer, along with forward Roberto Firmino.
Following their recent losses, there have been rumors about Klopp being "too loyal" toward some of his players. Ahead of Liverpool's FA Cup third-round replay Tuesday, Klopp denied those claims.
"Yes, of course, I have heard it. I heard that before and I am not. I am loyal. I think everybody should be loyal, but I am not too loyal. The problem is too complex. You have a good player who did a lot of good things in the past and then in your mind [you think] maybe that's it for him. If you can then go out and bring in another player to replace [him] that makes sense. If you cannot bring anybody in you cannot bring anybody out. That is the situation," added Klopp.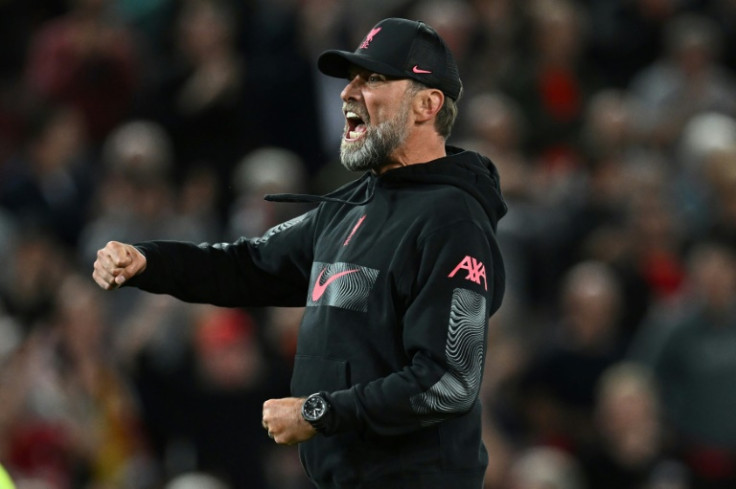 Liverpool won two trophies last season: FA Cup and League, while they finished runners-up in the Champions League and Premier League.
Liverpool have been eliminated from the League Cup this season and they are nowhere close to being in the league title race. The Reds are scheduled to play against Real Madrid in the Champions League Round of 16 next month.
© Copyright IBTimes 2023. All rights reserved.