Lockerbie Bomber Found in Tripoli. Reportedly Near Death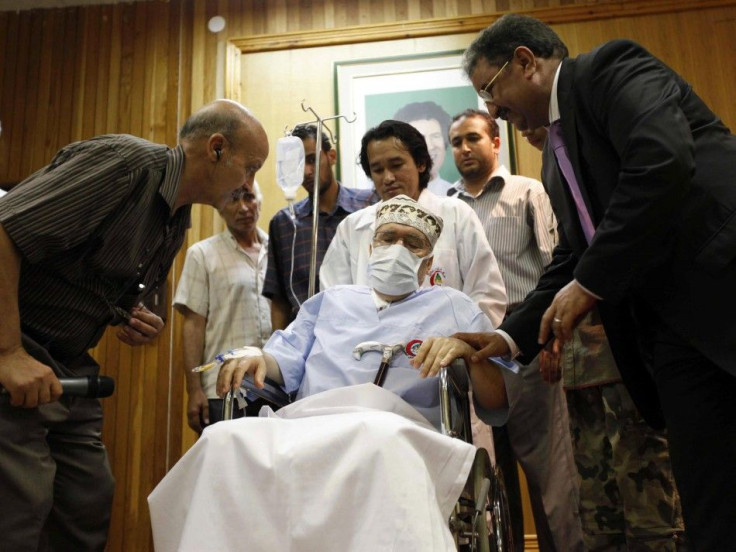 The Libyan convicted in the 1988 bombing of a U.S.-bound airliner over Lockerbie, Scotland, has been found in Tripoli and appears at death's door, CNN reported Sunday.
CNN correspondent Nic Robertson said he found Abdel Baset al-Megrahi in what was described as a palatial house in an upscale part of Tripoli, guarded by at least six security cameras and attended to by concerned relatives.
He appears to be a shell of the man that he was, far sicker than he appeared before ... at death's door, Robertson said of Megrahi, who returned to Libya two years ago after being released from a Scottish prison for health reasons.
The alleged ex-Libyan intelligence agent apparently lay unconscious in a bed during Robertson's visit. Megrahi's relatives said he was being kept alive with oxygen and a fluid drip, had stopped eating and occasionally lapsed into a coma, CNN reported.
Scottish authorities said several days ago that they had lost contact with Megrahi during the chaotic conditions caused by Libyan rebels' climactic push to oust long-time ruler Muammar Gaddafi.
Megrahi was found guilty of bombing Pan Am flight 103 while en route from London to New York on Dec. 21, 1988. All 259 people aboard the plane were killed and 11 others on the ground in Lockerbie also died from falling wreckage.
He was sentenced to a minimum of 27 years' imprisonment. Scotland's regional government, which operates a criminal justice system independent of London, decided to release Megrahi because he supposedly was suffering from advanced terminal prostate cancer.
(Writing by Paul Simao, Reuters Americas Desk; editing by Anthony Boadle)
© Copyright Thomson Reuters 2023. All rights reserved.