Lockheed Martin Rounds Out 2019 With $2.35 Billion In New Contracts And Modifications
KEY POINTS
Lockheed landed $2.35 billion in new business to end the year
Company delivered 134 aircraft which exceeded their goal by 3 planes
The new contracts and modifications apply to the U.S. military and partner countries
As 2019 came to an end, the biggest defense contractor in the United States rounded it out with a set of five new contracts for a cool $2.35 billion. Lockheed Martin will be procuring materials to continue the F-35 program. The defense giant also received some modifications to existing contracts. Here is the breakdown:
According to a report by Defense Blog, $172 million of the money will go to the production of 28 new lot 15 aircraft for the navy and Marine Corps. This is excellent considering the F-35B will begin service with the fleet this year (The F-35A made its debut in 2019.) There will also be an upgrade to the Next Generation Electro-Optical Distributed Aperture System across the U.S. military and partner countries totaling $98.9 million.
A report by upi.com also says that Lockheed received a modification of $81.97 million for software development and upgrades and an additional modification of $68 million to correct a possible issue affecting the operations cards of the F-35B operated by the Navy and Marine Corps before they hit the fleet.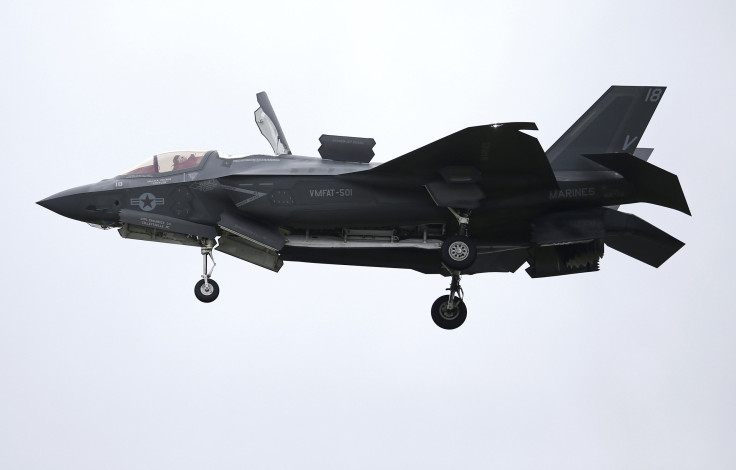 Lockheed Martin announced on December 30 that they had delivered 134 completed aircraft to the U.S. military in 2019, beating their projected year-end goal by three planes. The company plans to increase production annually until they hit their maximum abilities in 2023. Lawmakers have complained about inadequate maintenance systems and sub-par parts for the planes. Still, those complaints center around a previous block of aircraft (block 4) those issues were dealt with, and the newer aircraft have proven to be resilient and cost-effective.
© Copyright IBTimes 2023. All rights reserved.