Looking To Get Away? Try One Of These 'Happiest' North American Travel Destinations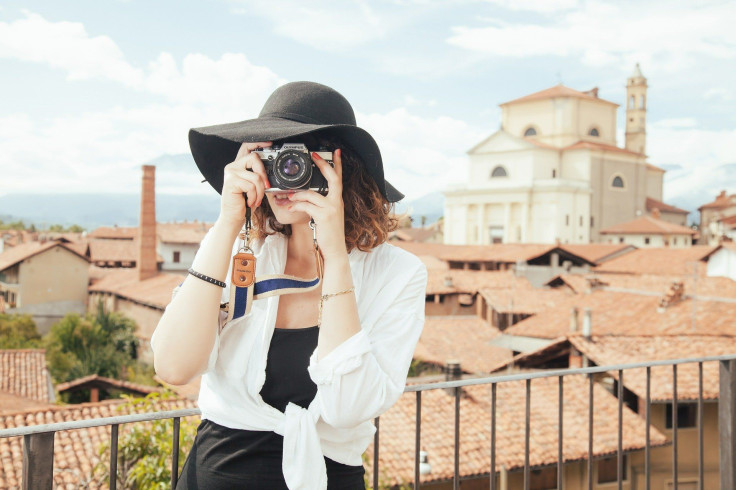 If you're looking for your happy place for a vacation getaway, you might want to add these travel destinations to your must-see list, as they are considered the "happiest" places in North America for 2022.
According to a survey by Club Med, some of the best travel spots are located in the U.S. and Canada, making them easy locations for travelers looking for a fun-filled trip that will, of course, make them happy.
For its study, Club Med looked at nine key metrics to determine the "happiest" travel hot spots on the continent, including factors such as crime levels, safety, pollution, cost of beer, number of spas and wellness centers, and whether the location is LGBTQ+-friendly.
Also considered were the number of outdoor activities offered and the number of day trips -- all compiled from data on TripAdvisor. An overall happiness score was tallied by Nomadlist to determine how happy an individual city is to visit on a scale of zero to 100.
Topping the list for "happiest" North American city was none other than Sin City itself -- Las Vegas. The survey marked Las Vegas with a strong happiness score, in addition to the number of daytime activities, which helped it come out ahead on the top 10 list.
New Orleans; Vancouver; San Francisco, California; and Washington, D.C., respectively made the top 5 for "happiest" travel locations. Rounding out the top 10 in order were Los Angeles; Portland, Oregon; Toronto; Halifax, Nova Scotia; and Nashville, Tennessee.
Using the same metrics, Club Med also looked at the "happiest" places to visit worldwide, where Bali was determined to provide the most happiness. Las Vegas came in second, followed by New Orleans, Barcelona, Spain; Amsterdam; Budapest, Hungary; Vancouver; San Francisco; Dubai, United Arab Emirates; and Rio De Janeiro.
The study also broke down the "happiest" cities in Europe, where Barcelona stole top honors, followed by Amsterdam; Budapest; Porto, Portugal; and Marseille, France. Other European cities that made the list include Madrid, Spain; Dublin; London; Valencia, Spain; and Milan.
© Copyright IBTimes 2023. All rights reserved.