Lord Sewel, UK Lawmaker, Resigns After Cocaine Allegations, May Face Charges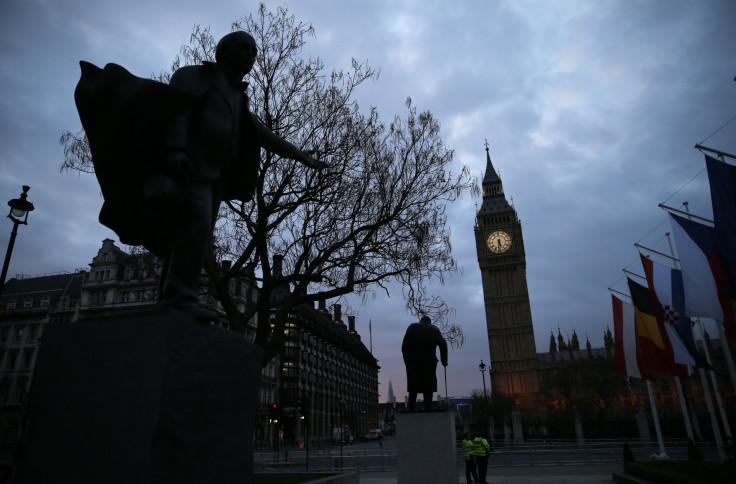 British lawmaker John Sewel is facing a police investigation after resigning as deputy speaker of the House of Lords over a video that appeared to show him using cocaine with prostitutes.
Other British lawmakers have also called on Sewel to resign from the country's parliament, which could make him the first target of rules that he helped introduce. The videos, published by the Sun on Sunday and Monday, appear to show Sewel snorting a white powder off a tabletop and referring to Asian women as "w*****." The video was allegedly shot inside Sewel's flat.
After the video was leaked, Sewell resigned as Chairman of Committees, the body responsible for enforcing the House of Lords' code of conduct, which he helped introduce. The House of Lords (Suspension and Expulsion) Act 2015 allows peers to be expelled from the country's parliament if they breach a new, tougher code of conduct that calls for members to "act always on their personal honour."
"[The] revelations about the behaviour of Lord Sewel are both shocking and unacceptable. Lord Sewel has resigned as chairman of committees," Speaker of the Lords, Lady D'Souza said, adding that authorities would be called in to investigate the allegations, the Guardian reported.
"The House of Lords will continue to uphold standards in public life and will not tolerate departure from these standards. These serious allegations will be referred to the House of Lords commissioner for standards and the Metropolitan police for investigation as a matter of urgency," D'Souza reportedly added.
A Scotland Yard spokesman said that authorities were "aware that Baroness D'Souza has indicated she will be making an approach to the Metropolitan Police and we will get on the case in due course," according to the Telegraph.
A lawmaker from the Labour Party, John Mann, also insisted that Sewel should resign rather than await expulsion. "He chaired the committee that makes the decisions on discipline. It was his committee," Mann said. "He cannot possibly go in front of his own committee and expect a serious hearing. He is a disgrace. He should retire and resign immediately.
"A lifetime ban would be the committee's only option. He needs to save them and himself further embarrassment and go now."
The Sun went on to publish other videos that appear to show Sewel drinking and consuming drugs with prostitutes. He is also heard calling Prime Minister David Cameron "the most facile, superficial prime minister there's ever been," describing London Mayor Boris Johnson a "public school upper class twit," and calling Scottish lawmaker Alex Salmond a "silly, pompous prat," the Sun reported.
Sewel is not required to resign from the House of Lords unless he is found guilty by an investigation of his peers. A House investigation may also deny him access to the parliament's facilities or suspend him for a period of time.
© Copyright IBTimes 2023. All rights reserved.
FOLLOW MORE IBT NEWS ON THE BELOW CHANNELS