Los Angeles Lakers: Anthony Davis Says He Is Unsure About His Future Plans
KEY POINTS
Anthony Davis says he is not sure about his plans in the offseason
Davis could decline his player option for next season in order to sign a fresh five-year max deal with the Lakers
The seven-time All-Star got emotional after winning his first NBA title on Sunday
Anthony Davis won his first NBA title on Sunday, and fans are now wondering whether he'll try to go for back-to-back championships with the Los Angeles Lakers. But at this point, the 6-foot-10 big man said he does not have any definite plans.
Failing to dodge questions about his pending free agency shortly after the Lakers clinched the 2020 NBA Championship against the Miami Heat on Sunday, Davis provided a vague answer when asked about his plans in the offseason.
"I have no idea," Davis said, via ESPN. "I don't know."
"I had a great time in L.A. this first year," the seven-time All-Star continued. "This has been nothing but joy, nothing but amazement. Over the next couple of months, we'll figure it out. I mean, I'm not 100 percent sure, but that's why my agent (Rich Paul) is who he is, and we'll discuss it and figure it out."
Davis could opt out of his player option worth $28.8 million for next season and hit the market. Entering free agency, however, does not automatically mean Davis is leaving the Lakers as he would still be eligible to sign a fresh five-year, $172.5 million deal to stay with the storied franchise. After all, the value of his player option is deemed "well below market value for a player of his ability," Timothy Rapp of Bleacher Report wrote.
The Lakers took a huge gamble in 2019 when they acquired Davis in a blockbuster trade that sent several promising youngsters, including Brandon Ingram and Lonzo Ball, to the New Orleans Pelicans.
Despite the pressure, Davis did not disappoint. It was indeed a risk worth taking for the Lakers as the former Kentucky standout racked up 26.1 points, 9.3 rebounds, 3.2 assists, 2.3 blocks and 1.5 steals in his first season donning the purple and gold uniform.
Davis proved to be a perfect fit with LeBron James as they formed arguably the most vicious duo in the NBA. Both superstars established a deep bond with each other – a connection that helped the Lakers withstand the challenges that they had to face all season.
And as the team was about to enter the coronation inside the NBA bubble at Walt Disney World, Davis was found sitting on the sidelines, failing to contain his emotions.
"I was just emotional," Davis said. "Actually, when I came out of the game, I just started feeling it. About 25 seconds left, that feeling just turned into reality. I was 25 seconds from becoming a champion. I got emotional. It's the type of journey that I've been on, my team has been on, the organization has been on -- it all came just full circle with this championship."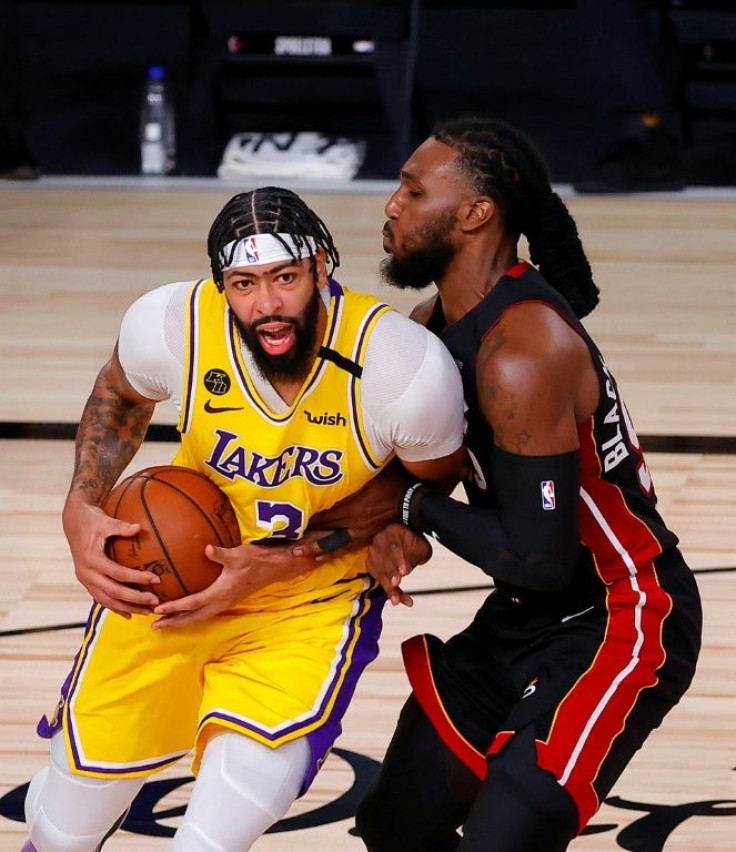 © Copyright IBTimes 2023. All rights reserved.