Los Angeles Rams Almost Made Surprise Move For Jimmy Garoppolo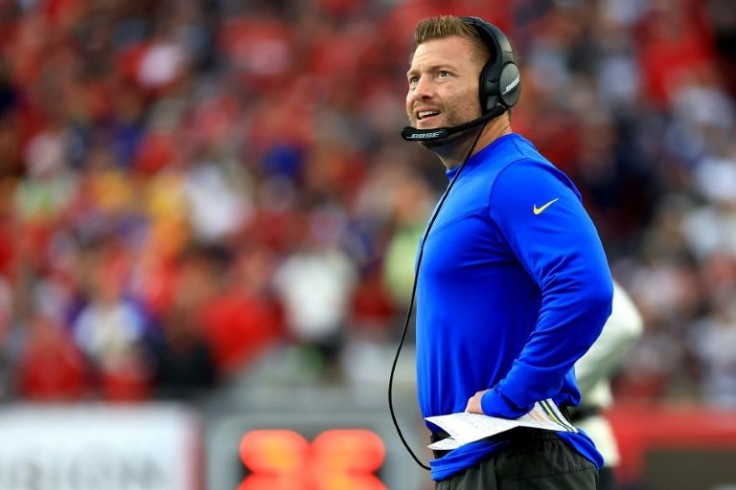 KEY POINTS
The Rams reportedly had an interest in signing Jimmy Garoppolo
The team appears concerned about the health status of Matthew Stafford
Garoppolo could still be moved to a team of his choice by November 1
Jimmy Garoppolo will remain with the San Francisco 49ers, but during the offseason, several NFL teams were mentioned as plausible landing spots for the two-time Super Bowl champion.
Surprisingly, there was one team who was allegedly ready to sign the 30-year-old play-caller that pundits did not expect.
ESPN reported that the Los Angeles Rams had the makings of a deal in place had the 49ers released Garoppolo.
But as most know by now, "Jimmy G" ended up signing a revised contract to stay in San Francisco at least until the end of the 2022-23 NFL season.
Although it may be irrelevant at this point, the question is why the Rams are looking for options at the quarterback position.
A possible reason could be the health status of Matthew Stafford.
The 34-year-old has been dealing with a nagging injury for most of the offseason and Stafford ended up undergoing a procedure on his elbow earlier this year.
Moreover, Rams coach Sean McVay sounded pretty concerned about the abnormal nature of the injury.
"It is a tricky deal and you want to make sure that you're getting with the right people that are experts in this field," McVay said in early August. "It's a little bit abnormal for a quarterback -- some of this stuff is things that MLB pitchers deal with--so it is something that we're kind of learning about on the fly and his feedback."
Stafford threw 41 passes when the Rams lost to the Buffalo Bills, 31-10 on Thursday, September 8.
When asked about the condition of Stafford's elbow, McVay gave reserved answers.
"It felt OK," McVay said. "There were a lot of things that didn't go our way yesterday for a lot of different reasons like I mentioned to you guys after the game. But he came out of that thing feeling good. He took obviously some shots, but the elbow felt okay."
Looking ahead, there is no telling if the Rams would explore the market for alternative quarterbacks as insurance.
As far as Garoppolo is concerned, Los Angeles and other NFL teams could be monitoring his progress and pull off something before the November 1 trade deadline–assuming that he is amenable to it since his deal includes a no-trade clause.
© Copyright IBTimes 2023. All rights reserved.