Low-Cost Airline Stocks Soar. Who's Flying In Times Of COVID-19?
KEY POINTS
Spirit Airlines stock soared 9%, Allegiant Air 11%
Allegiant average daily booking up at $3 million in fourth quarter
U.S. carriers are refocusing on domestic vacation travel
As international airlines struggle with virtually non-existent business travel, budget airlines in the United States are dealing with the coronavirus-induced crisis by appealing to domestic customers looking to benefit from lowered prices to vacation destinations.
Shares of Spirit Airlines (SAVE) soared 9.5% Thursday after the low-cost carrier surprised the markets with higher-than-expected revenue in the third quarter. The company also reported a smaller-than-expected loss and cash burn.
The impact of the COVID-19 pandemic was evident in a 60% slide in revenue to $401.9 million. The Florida-based airline said it expects a 43-45% in fourth-quarter revenue.
"If we see heightened travel restrictions or other disruptions, it could change this outlook. We are not seeing anything in our bookings to suggest this is going to happen but we are mindful that the recovery may still be a little bumpy," Matt Klein, chief commercial officer of Spirit, said in an earnings call.
Low-cost airlines have reduced prices, relaxed rules and introduced new routes to lure Americans to fly to vacation spots. They have also made masks mandatory in flight and heightened other safety measures to reassure passengers.
Shares of Allegiant Travel Company (ALGT), owner of Allegiant Air, rose 11% Wednesday after the company posted a positive outlook for the coming quarters. The company said gross bookings increased from just over $2 million per day in the third quarter to over $3 million per day thus far in the fourth quarter.
"While the environment remains fluid and bookings will certainly ebb and flow, our data suggests these average booking levels are sustainable moving forward," Allegiant CFO Gregory Anderson told analysts.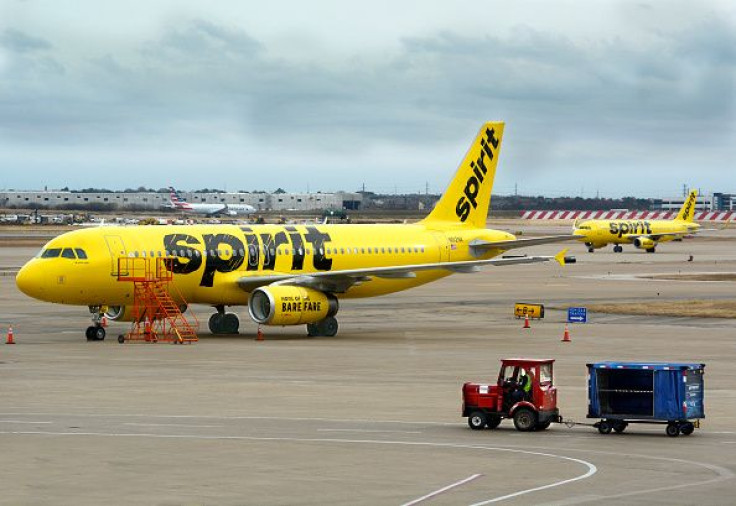 © Copyright IBTimes 2023. All rights reserved.