Macau: As VIP Gamers Vanish, Can China's Casino Haven Reinvent Itself As A Family-Friendly Destination?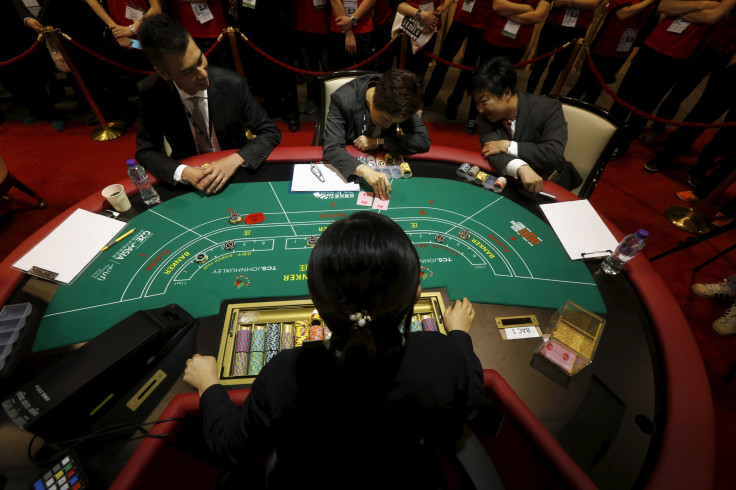 MACAU -- The locals call it "The Fish Bowl," but its attractions are not of the aquatic variety. A circular shopping center, located in the basement of one of Macau's largest casinos, the Bowl is famous as a spot where prostitutes walk in laps, waiting for customers to spill out of the casino upstairs to "reel them in."
It is by no means an isolated example of vice in the former Portuguese colony and current Chinese special administrative region, where visitors with money can roll the dice on a casino floor, or sample the delights of the multitude of escorts whose services are advertised on cards left throughout tourist areas.
But if the governments of China and Macau have their way, Macau will be the next family vacation destination in Asia.
The cause of this about-turn is not hard to fathom. The backbone of Macau's casino business -- VIP gaming revenue -- has fallen off a cliff in the last 18 months, falling almost two-thirds according to one analyst International Business Times spoke to. This change has been driven by an anti-corruption crackdown in China which is targeting the high-rollers and government officials that formerly made running a casino in Macau such a profitable enterprise.
Macau's government hopes to plug the considerable hole in its revenues by attracting mass-market tourists.
Following a new ruling that makes future table allocation -- the number of gaming tables individual casinos are allowed to operate -- contingent on investment in non-gaming amenities, hotels and casino operators have been doubling down on family-friendly tourist attractions.
The Galaxy Phase II and Broadway at Galaxy resorts, which opened their doors in May, boast the world's largest wave pool and rooftop aquatic ride, as well as three hotels including an all-suite Ritz-Carlton, the largest JW Marriott in all of Asia and the Broadway hotel.
Hot on Galaxy's heels will be Melco Crown's Hollywood-themed Studio City complex, opening later this year, which will boast a figure eight-shaped ferris wheel, a magic theater, jungle river and Batman rides, as well as a branch of Ibiza nightclub franchise Pacha. The complex has already reportedly shelled out millions to secure Hollywood stars Robert De Niro and Leonardo DiCaprio to star in a Martin Scorsese-directed advertisement.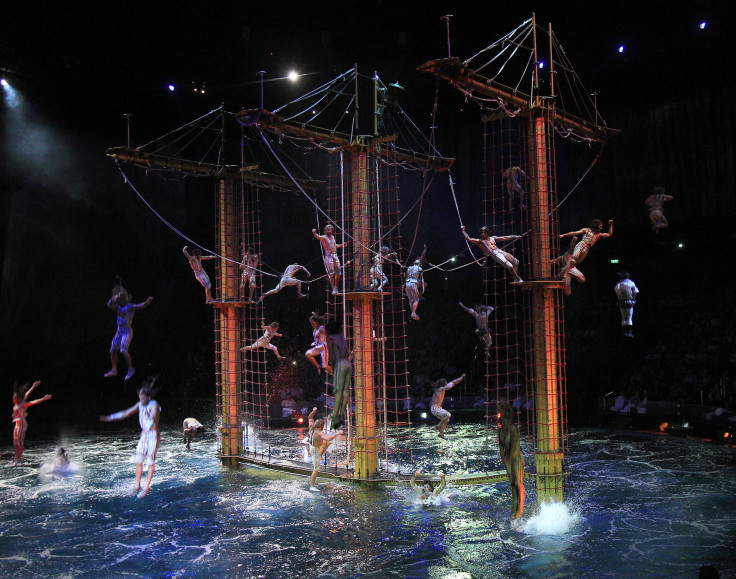 Investors and hotel managers are hopeful the gamble will pay off. "There's a demand for people to go on vacation. In the past, in some destinations like Macau, gaming is the only thing you would go for, now you'll find families that will go to Macau," Craig Smith, President & Managing Director for Asia/Pacific at Marriott International Inc., which has two hotels in the Galaxy Phase II complex, told IBTimes.
"In Macau you're right next to China, you're in a great location," he said.
But swimming pools and Batman rides might not be enough to lure the family crowds. In the past, Macau's limited efforts to offer visitors a wider non-gaming offering have stumbled. "Zaia," a show at the Venetian resort and casino, and a flagship of the territory's non-gaming attractions, closed its doors after three and a half years in its purpose-built theatre, amid consistently low attendance figures.
In order to avoid the same fate, Macau will have to alter one key aspect of consumer behavior -- how long visitors spend in the territory. A report from analysts CSLA found that in 2014, the average visitor to Macau stayed 1.8 nights, compared to Las Vegas' 3.2 , meaning that current visitors are not staying long enough to do much else other than gamble.
And while some of Macau's big players, like Las Vegas Sands chief Sheldon Adelson, believe that "supply will create demand ," analysts IBTimes spoke to still expressed concerns about the challenges for the territory in shaking off its existing brand.
"I think Macau still isn't really seen as a holiday destination for families," said Marcus Liu, a Hong Kong-based investment analyst with CSLA. "Macau is very much an adult-orientated environment now -- largely because the only thing really to do in Macau now is gamble."
"I think when they bring out non-gaming amenities, they will have to rethink their strategy and advertising, to try and appeal to a more diverse demographic," he said.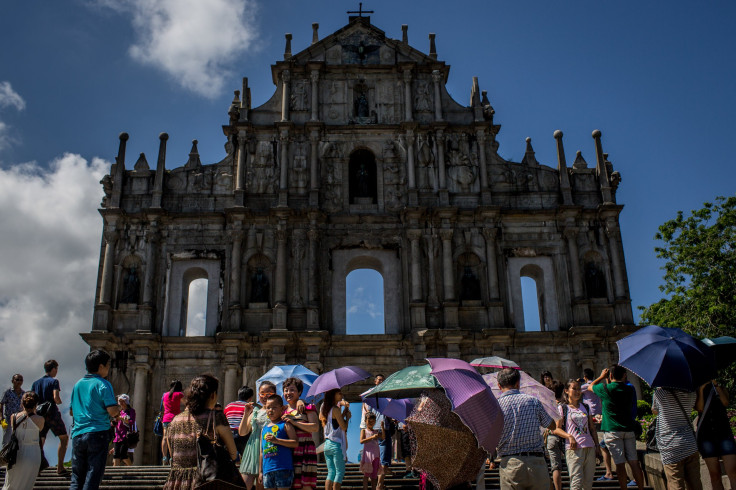 The demographic most in evidence during IBTimes recent visit to Macau was mainland Chinese tour groups who, while fitting the economic demographic Macau is seeking to target, did not appear to have bought into the idea of the territory as a family resort.
"I come here with my wife to play the casinos - no kids," Simon Chan, visiting from Fuzhou, told IBTimes, as he sipped a drink at the bar adjescent to the Grand Lisboa casino's main gaming floor. His friend, who declined to give his name, agreed: "I take my kids to (popular beach resort) Sanya."
Other Chinese visitors we spoke to said they were on multi-stop tours; popular packages that commonly take visitors to Hong Kong and Macau for short periods. It is these types of tour, which combine the attractions of Macau with other regional tourism centers, that represent the territory's best hope at adapting to the changed tourism environment, according to one expert.
"Macau will probably never be a destination by itself for more than one day... but it will be successful because it is very much in the way of this huge movement of people that we see in this very dynamic part of the pearl river delta," Leonardo Dioko, director of the International Tourism Research Centre of the Institute for Tourism Studies in Macau, told IBTimes.
"Combined with other attractions in the region, that will strengthen Macau as a route," he said. But the stakes are high: "The risks are going to be huge, because the mass market is far more fickle."
The VIP gamers may be disappearing from Macau's tables but Macau's government could be about to place the biggest bet of all.
© Copyright IBTimes 2023. All rights reserved.