MacBook Pro 2016 Release Date Rumors: Will It Be Announced On March 21?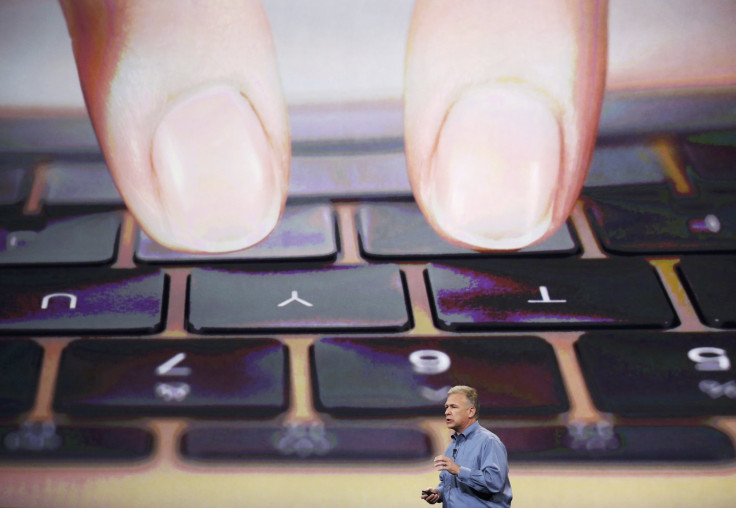 Apple will launch the iPhone SE (Special Edition) smartphone and a 9.7-inch iPad Pro on March 21, according to numerous rumors. Speculation is also swirling that the company may announce a MacBook Pro 2016 model.
Apple is selling MacBook Pro models in 13-inch and 15-inch sizes. Both the devices were updated in March and May 2015, respectively. There has been speculation that Apple may unleash an upgraded edition of either of those models on March 21, MacWorld UK reported.
According to the publication, Apple may concentrate on unveiling few devices like the iPhone SE and iPad Air 3 (the 9.7-inch iPad Pro) on March 21. It is also expected to unleash newer band options for its Apple Watch at the upcoming launch event. However, the company is likely to hold a separate launch event at WWDC in June to reveal the MacBook Pro 2016.
The MacBook Pro 2016 is expected to be powered by sixth-generation Intel Skylake processors. Even as rival brands like Microsoft, HP and Dell have switched to Skylake processors, there is no MacBook model featuring the latest Intel chip. Apple may also improve the battery performance on the upcoming MacBook Pro 2016 models.
Rumors suggest that the MacBook Pro 2016 may come with touchscreen display and a detachable keyboard. This will allow Apple to compete with Microsoft Surface Pro 4, a laptop-tablet hybrid device. Also, the MacBook Pro 2016 models are expected to run on OS X 10.12 operating system, which is likely to support Siri for Mac.
Even though Apple is holding a launch event on March 21, it is still mum on the products that will be showcased. The event, to be held at the company's Cupertino, California, headquarters, will start at 1:00 p.m. EDT Monday.
Users with an iPhone, iPad or iPod Touch with iOS 7 or above can view the online stream of the launch event on their devices. Mac device users with OS X 10.8.5 or above can view the live stream through the Safari browser. Users with PCs running on Windows 10 can view the live stream on the new Microsoft Edge browser.
© Copyright IBTimes 2023. All rights reserved.