macOS Mojave Update: How To Install Public Beta On Your MacBook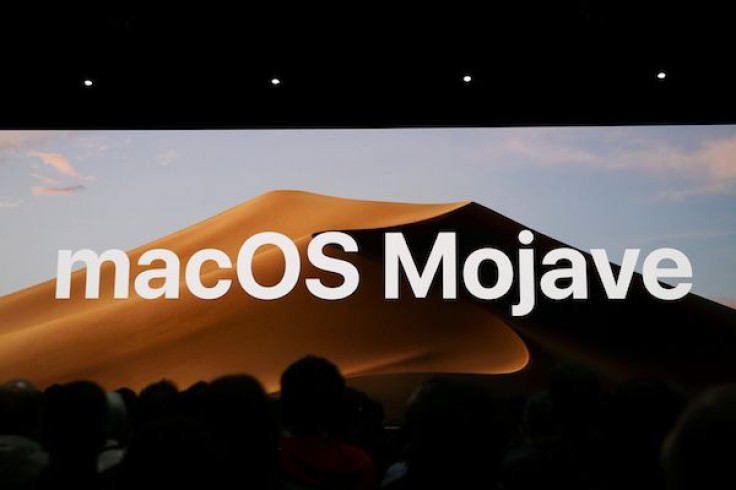 Apple released the first public beta of macOS 10.14 Mojave on Tuesday. The beta gives everyone a first look at the upcoming software update for MacBook and Mac devices. If you are interested in experiencing Mojave before its official release, check out below for the steps on how to download and install the first public beta.
What's good about the macOS Mojave public beta is it does not require Mac users to be part of the Apple Developer Program to have access to it. However, general testers should know that it is not recommended for them to install the beta on their main Mac device. Beta builds are typically unstable and contain lots of bugs, so it's best to install them on secondary devices, according to MacRumors.
To gain access to the MacOS Mojave public beta, you should first enroll your Mac device in the free Apple Beta Software Program. Simply visit the website for the program using the Mac device of your choice. Then click the Sign up button and follow the instructions on how to create an account.
If you are already a member of the Apple Beta Software Program, all you need to do is to Sign in to your account. Simply enter your Apple ID credentials and click the Sign in button. If requested, encode your two-factor authentication code. After which, you need to agree with the program's terms and conditions.
To officially enroll your Mac device to the beta testing program, locate the Enroll Your Devices option on the Guide for Public Betas screen. Click on the macOS button and scroll down to the Get Started section where you will find the Enroll Your Device option.
Once you are enrolled to the program, you will need to have the profile installer and run it on your device. To download the installer, click the profile button under the Download macOS Mojave public beta access utility and wait for the file to download. You then need to open the downloaded file and double-click the package to run the installer.
Once the installer has been downloaded, the Mac App Store will automatically show the macOS Mojave screen. Click on the Download button to start the public beta download. When the beta has been downloaded completely, your Mac device will automatically restart.
AppleInsider has already tried the first public beta, and the site says it is extremely similar to the second developer beta that was launched on June 19. Based on the pacing of the releases, the third developer beta could launch later this week.
© Copyright IBTimes 2023. All rights reserved.