Macworld 2014 Spotlight: 'Rekognition' Brings Content Detection API To iOS, Searching iPhone Photos Has Never Been Easier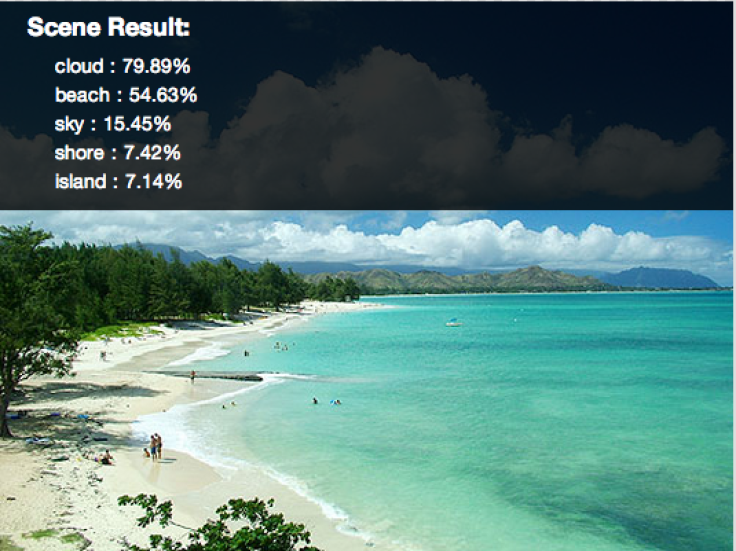 There you are, in a café catching up with an old friend you haven't seen in years. Stories about adventures past are flying as coffee drinks are being imbibed. Your trip to Holland comes up. The sights you saw are better left to the photos that you took while in the tulip capital of the world. You want to find that one great photo of the famous Dutch windmills of Aalsmeer. But searching through hundreds of images can be time-consuming. No longer are you left searching endlessly while you drag out the already awkward prolonged "hold on." Orbeus' content detection software Rekognition for the iPhone quickly overcomes that problem.
The Rekognition API was chosen as one of the 6 About to Break finalists at Macworld 2014, pitted against other products that are predicted to "disrupt" their sectors, according to Paul Kent, general manager of Macworld 2014. Yi Li, Orbeus' chief executive officer, walked IBTimes through the iPhone app, which is currently available in beta.
"If I want to show one of my photo to you," Li says, "it's so hard for me, I end up spending so much time." But the Rekognition app makes that search simple. "What we do here, is we are providing a magic search ability," Li said, describing her software, "to index all of your photos to easily find the one you want." Photos can be searched for via content tags, location and timeframe (e.g. photos of building in NYC, June 2013).
Upon installation of the app, the software starts cataloging your photos, adding the five top associated tags according to the software's database. The whole process is rather quick, taking one to two minutes to index around 1,000 photos. The tags are rather generic terms like animal, food, car, or people, but it gives users a starting-off point.
The photos can be clear, like a closeup of your dog, or more natural, like a picture of a deer in the woods, and the software can still tag them appropriately. "We have a very powerful engine, which will do facial recognition, object recognition, scenery and understand it all together," Li explains.
The app is free in beta from Orbeus, and the API is free to try. The iOS app is not currently available in the App Store as the company is awaiting Apple's final approval.
Orbeus, based in Mountain View, Calif., offers facial recognition and detection software as well. They bill themselves as "the first and only company to provide a proprietary cloud-based image analysis solution that makes sense of faces, scenes and objects all together."
© Copyright IBTimes 2023. All rights reserved.