Macy's Finds A New Investor: Czech Billionaire Buys A Stake In The Struggling Retailer
Macy's (M) has increased its list of shareholders as a Czech billionaire took a 5% stake in the company after its shares dropped a reported 3.9% on Monday.
Daniel Kretinsky's firm, Vesa Equity Investment, secured the holding in the retailer, making it one of the five top stakeholders in the company, Bloomberg reported. Kretinsky, 44, has made a play for other retailers, taking a 5.64% share in the French-based Casino Guichard-Perrachon SA in early 2020.
Kretinsky, who reportedly tested positive for the coronavirus in March, has previously shown interest in retailers that are facing challenges. Following his recovery in April, he told the news outlet, "We are already investing as we simply believe that the current market is undervaluing certain very interesting and important companies."
Kretinsky went on to say about the pandemic, "In my opinion, the numbers are persuasively showing that the coronavirus, despite being a real tragedy and extremely serious problem for mankind, is not an important life-or-death threat for the standard population with no important underlying health problems."
According to the Securities and Exchange Commission filing, Vesa Equity Investment may sell the shares or raise it, depending on the conditions of the market. As a stakeholder, Kretinsky plans include holding "constructive discussions" with the company's executives, board, and others about management, operations, finances, and strategic plans, Bloomberg said.
Macy's, which has seen its share of struggles, closed all of its stores in March because of the coronavirus pandemic. It began furloughing most of its workers in April. The company was plagued with decreasing sales before the COVID-19 pandemic began and has been looking for financing options to stay afloat as the stay-at-home orders continue in some states.
While Macy's has announced the reopening of some of its stores, the company has seen its shares drop by almost 70% in 2020 alone, the news outlet said. The company has also delayed its quarterly earnings report because of the coronavirus and has been kicked off the S&P 500.
Shares of Macy's stock were down 4.08% as of 2:13 p.m. EDT on Tuesday.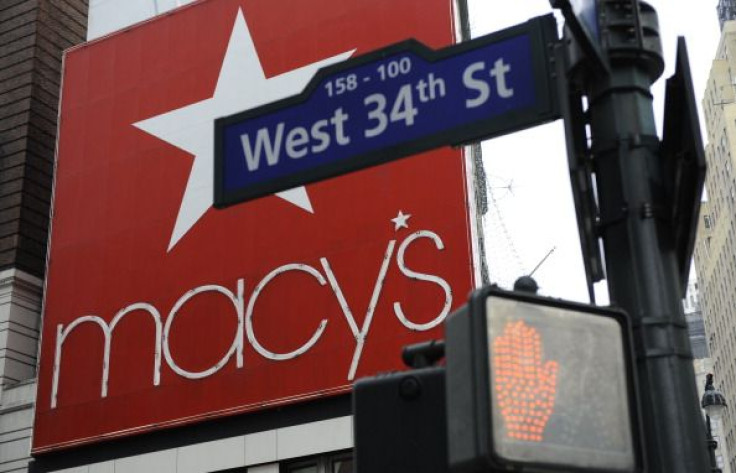 © Copyright IBTimes 2023. All rights reserved.