Maersk Says Crew Members Of Maersk Tigris Ship Seized By Iran Safe, Reason For Seizure Unknown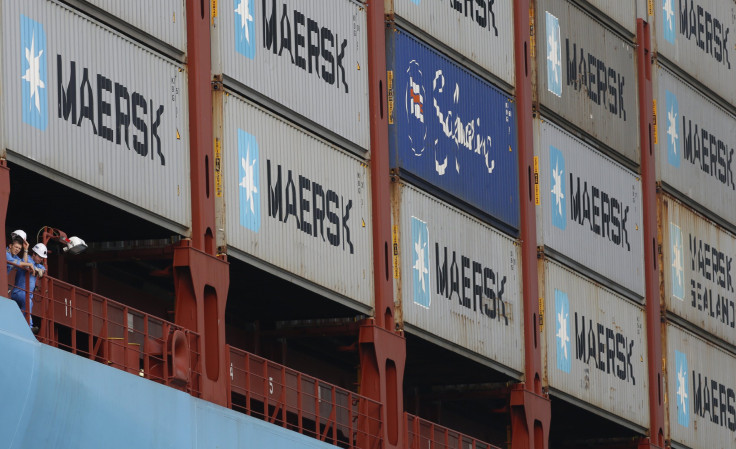 Danish shipping company Maersk said Wednesday that the crew of its Maersk Tigris ship, which was seized by Iranian authorities a day before, is safe. The ship was bearing the flag of Marshall Islands, and reports citing Iranian authorities said it was seized for trespassing the country's territorial waters.
Maersk, the biggest container shipper in the world, reportedly said it was working with the Danish foreign ministry to find more details about the incident since it did not know yet the reason for the seizure of the vessel.
"We are in ongoing contact with Rickmers Ship Management and are pleased to learn that the crew (are) safe and under the circumstances in good spirits," Maersk said, in a statement, according to Reuters, adding: "We are continuing our efforts to obtain more information about the Iranian authorities' seizure - in international waters - of Maersk Tigris. We are not able at this point to establish or confirm the reason behind the seizure."
The ship, which was navigating through the Strait of Hormuz in international waters on Tuesday, is managed by Singapore-based Rickmers Shipmanagement, Reuters reported.
Cor Radings, a spokesman for the ship's operator, said, according to the Associated Press (AP), that the company had contacted the crew over phone and they were "in a relatively good condition and safe on board the ship."
Radings told the AP that there were 24 crew members mainly from Eastern Europe and Asia, and there were no Americans on board the 65,000-ton ship. He reportedly added that there has been no communication with Iranian authorities since Tuesday.
The vessel was hauling commercial goods and was not a "special cargo," Radings said.
The Danish foreign ministry reportedly said it was monitoring the situation closely and was in contact with the shipping firm.
The AP report, which cited Iranian state television, said that the crew members were from Britain, Bulgaria, Romania and Myanmar and that it was seized on a court order due to unspecified violations.
The seizure of Tigris, which happened after Iranian authorities reportedly fired warning shots and then boarded the vessel, caused the U.S. to send a destroyer and a plane to the area as a response. The latest incident comes at a critical time when Tehran and six world powers, including the U.S., are trying to clinch a tentative nuclear deal.
© Copyright IBTimes 2023. All rights reserved.