Malaysia Airlines MH370: Bad Weather Halts Search In Southern Indian Ocean; 11 Aircraft, 5 Ships Were Involved In Day 20 Of Search Operations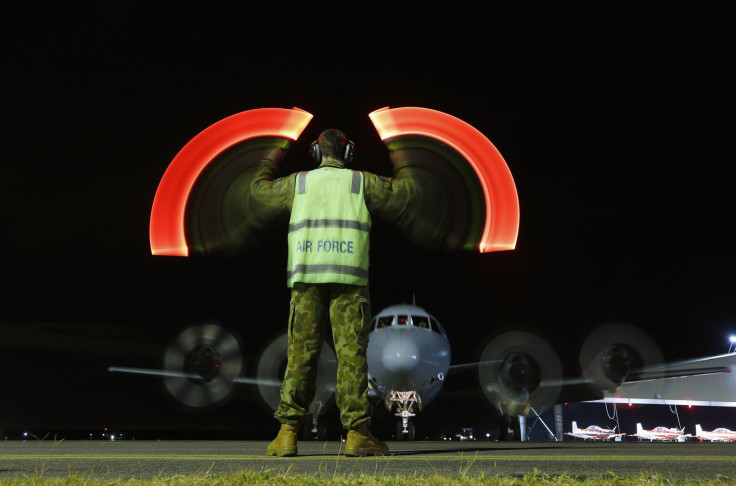 Bad weather forced all 11 planes involved in the search for missing Flight MH370 on Thursday to return to their base in Perth in southwestern Australia, the Australian Maritime Safety Authority announced Thursday at about 3:30 local time (12:30 a.m. EDT), adding that five ships assisting in the exercise would also leave the search area.
"The forecast in the area was calling for severe icing, severe turbulence and near zero visibility," Lt. Cmdr. Adam Schantz, the officer in charge of the U.S. Navy Poseidon P8 aircraft detachment, told Reuters. "Anybody who's out there is coming home, and all additional sorties from here are canceled."
Earlier in the day, AMSA had said, in a press release, that Thursday's search area would cover a total of 78,000 square kilometers to be scoured by 11 aircraft and five ships. The AMSA statement, released at 10:45 a.m. local time, had warned that weather "in the search area is expected to deteriorate later today."
Two Royal Australian Air Force AP-3C Orions, a Chinese Ilyushin IL-76, a Japanese Gulfstream jet, a US Navy P-8 Poseidon and a Japanese P-3 Orion were scheduled to fly sorties through the day, AMSA reported, while the vessel, HMAS Success, which remained in the search area about 1,550 miles southwest of Perth, was joined by four Chinese ships -- Xue Long, Kunlunshan, Haikou and Qiandaohu.
© Copyright IBTimes 2023. All rights reserved.