Malaysia's First Islamic Airline Rayani Air Begins Operations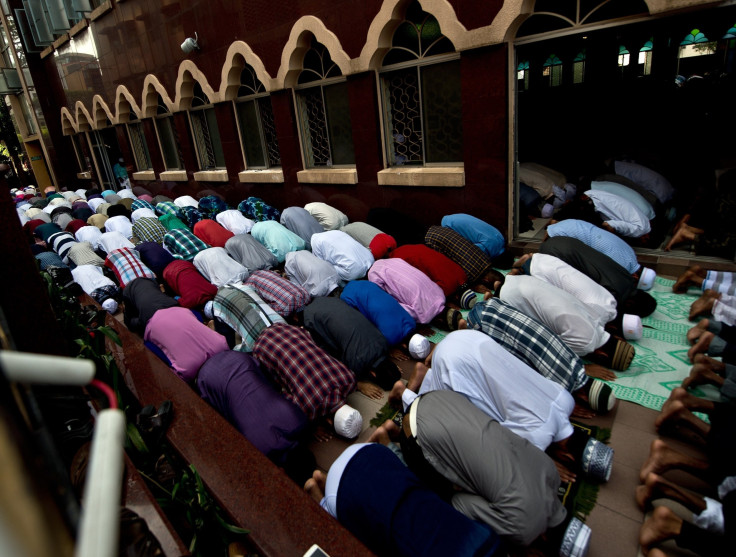 Malaysia's first Islamic airline Rayani Air began operations over the weekend, with a flight from the capital Kuala Lumpur to the resort island of Langkawi, the Associated Press (AP) reported Wednesday. The flight adheres to Islamic laws, including no consumption of alcohol, meals without pork, and a strict dress code for female crew members.
The inaugural flight took off Sunday after a small prayer was chanted by a crew member before the plane's launch. The flight's idea came after conservative Muslims alleged that recent flight accidents happened because of Allah's anger, the AP reported. Malaysia Airlines Flight MH370 went missing last March with 239 people on board while Malaysia Airlines Flight MH17 was shot down over Ukraine with 298 people on board last July. Of Malaysia's total population of 30 million, Muslims account for about 60 percent.
"We are answering the call of many Malaysians who wanted an Islamic airline," Jaafar Zamhari, Rayani's managing director, told the AP, adding: "We are not talking about being a holy airline or flying to holy destinations. We just want to provide an alternative to travelers, but we are open to all races and religions."
Over 100 passengers were greeted by Muslim female flight attendants, wearing black headscarves, long pants and lime-green jackets, on a flight Tuesday from the northeastern city of Kota Bharu to Kuala Lumpur. The food served on the 55-minute flight was halal, an Islamic way of slaughtering animals.
"It's quite important for me because first of all, I am a Muslim, and second, Malaysia is an Islamic country," said Che Masnita Atikah, a 23-year-old student, who took the flight, according to the AP. "It's quite important to have this kind of airline to represent Malaysia and its image as an Islamic country."
However, despite the stringent rules, Jaffar said that the passengers are not segregated and that they are free to wear whatever they want. "Even if they come in shorts, they are most welcome. We respect the differences among us."
Ironically, the airline's founders, who used parts of their first names for naming the carrier, are Hindus — Ravi Alagendrran and his wife, Karthiyani Govindan, the AP reported. They could not be reportedly reached for comments.
Rayani Air has now joined Royal Brunei Airlines, Saudi Arabian Airlines and Iran Air to become the fourth Islamic airline in the world.
© Copyright IBTimes 2023. All rights reserved.