Mali Radisson Blu Hotel Siege: Government Searching For 3 Suspects Linked To Attack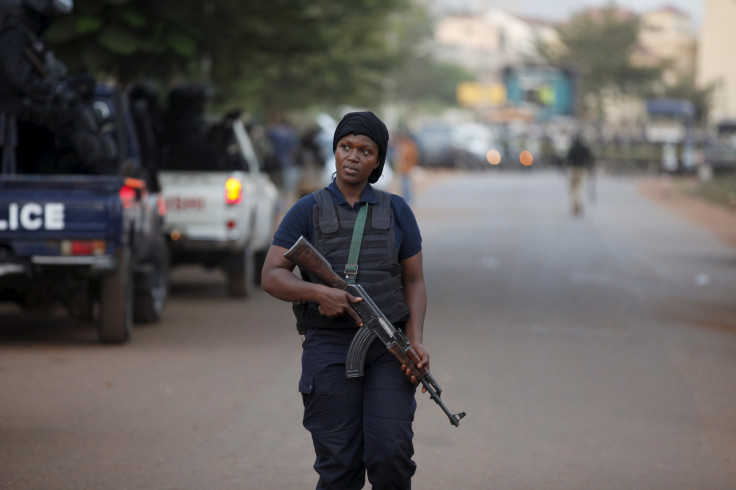 The Malian government is looking for at least three suspects connected to the hotel siege on Friday, when gunmen took 170 people hostage at the Radisson Blu Hotel in capital Bamako, Agence France-Presse (AFP) reported Saturday, citing a security official. At least 20 people were killed and the remaining hostages were freed.
"We [Mali] are actively pursuing three suspects who might have been involved in Friday's attack on the Radisson Blu hotel," the source told AFP. Al-Mourabitoun, an al Qaeda-linked militant group in northern Mali, claimed responsibility for the hostage situation at the luxury hotel on social media Friday.
Among those dead in the siege were three Chinese and several Russians, the respective countries' authorities said. "As of morning, Nov. 21, we can confirm that there were Russians among the deceased," Maria Zakharova, a spokeswoman for Russia's foreign ministry told RIA Novosti, according to Sputnik News. Zakharova added that an official announcement about the final death toll of Russians would be made later.
Also on Saturday, China condemned the attack on Radisson Blu Hotel. "The Mali government and the international community made active rescue efforts, but the thugs neglected human conscience and committed brutal and inhuman crimes," Chinese foreign ministry spokesman Hong Lei said in a statement, according to Reuters. "China expresses indignation and strongly condemns this savage act."
Mali declared a 10-day state of emergency across the country starting Friday midnight, according to reports. The government also called for three days of mourning, starting Saturday, for the victims of the attack.
Mali, a Muslim-majority country, was considered a success story in regard to democracy in Africa and the West's counterterrorism efforts for several years. However, political turmoil in northern Mali between ethnic Tuareg rebels and the Malian government in 2012 resulted in a military coup and a security vacuum, which has allowed militant groups who operated freely in the north to gain ground and step up the attacks farther south, moving closer to the capital.
© Copyright IBTimes 2023. All rights reserved.