Man Brutally Murdered 11 Women To Avenge Cheating Wife
A man allegedly killed 11 women across three countries – Uzbekistan, Russia and Ukraine – after his wife cheated on him. Bakhtiyor Matyakubov, 45, was sentenced to life in prison after he was convicted of killing three women in Ukraine.
Investigative Committee of Russia said Matyakubov will face a murder trial in Moscow next, over the alleged murders of five more women in the nation. After his trial in Russia is concluded, he will be extradited to his native country of Uzbekistan, where he was accused of murdering three women. He started killing women in 2015. It was unclear when his last victim was killed, the Sun reported.
Among his victims in Ukraine were a 77-year-old unidentified woman and a flower seller. One of the cases in the country for which he was convicted involved him having sexual intercourse with the beheaded body of a woman. He was accused of "brutally killing a woman with a knife, cutting off her head, and then raping her," Police Major-General Alexander Tereshchuk said.
The Kiev court heard that Matyakubov raped and murdered three women in Ukraine over a span of ten days. He fled to the country after allegedly killing five women in Russia and was initially detained by the police while drinking beer in a café. Kiev police also contacted their counterparts in Uzbekistan and came to know of his alleged crimes in that country. In most cases, the suspect either raped the victims before or after killing them.
In Russia, Matyakubov was accused of killing Yulia Lebezhina, 26, who owned a sex shop. A footage of the brutal murder showed the suspect stabbing the woman 20 times before stealing a sex toy and money from the store. Another of his victims was hitchhiker Yulia Antipova, 36, who was raped in a park in Moscow. Her body was not found for three years after the incident. In early 2015, he was accused of murdering Elmira Gusenko, 40, in another park. He was also accused of raping and killing Natalia Yelkina, 34, on April 4 of the same year.
There was no information on the fifth victim he allegedly murdered in Russia. Also, not much is known about the women he victimized in his native country.
According to Russian prosecutors, Matyakubov was married and has a 21-year-old son. He allegedly discovered that his wife was cheating on him and that was the primary motive behind the killings. However, the accused's history of hatred toward women started long before his spouse's "infidelity". "During his interrogation it was established that he had a hatred of women since childhood," Tereshchuk said.
Matyakubov apparently told the authorities that if they "had not detained me, I would have committed another murder. I planned a murder tonight, and I would not stop."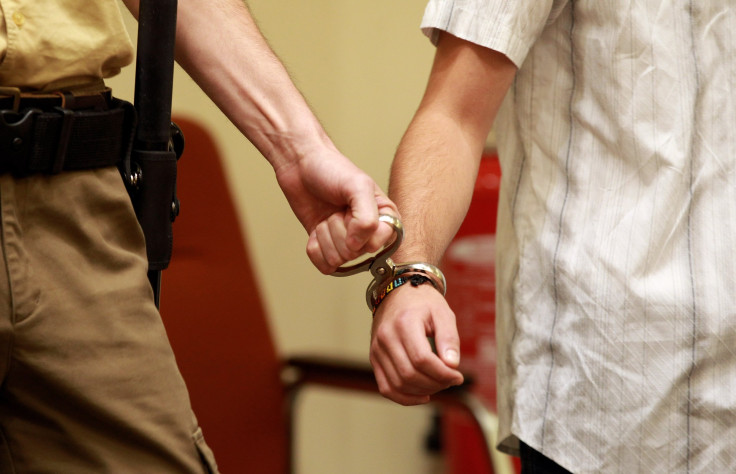 © Copyright IBTimes 2023. All rights reserved.