Man In China Reunited With Family After 23 Years Thanks To Google Maps
A man originally from southern Sichuan province in China has found his way back to his family after being abducted 23 years earlier.
According to local media reports, Luo Gang, who was kidnapped at the age of 5 and brought to the southeastern coastal Fujian province, said that Google (NASDAQ:GOOG) Maps played a large role in taking him home. Local Fujian news site nhaidu.com spoke to Luo's parents who said their son was born in Guangan city, Sichuan, when he disappeared on his way to school 23 years ago. After searches proved fruitless and with no new leads on their missing son, the parents would later go on to adopt a daughter.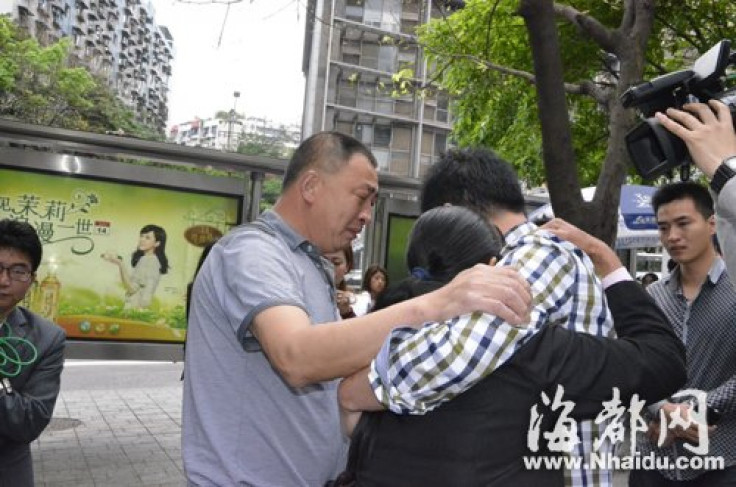 While details surrounding Luo's kidnapping remain unclear, he said that the family who abducted him had "adopted" and loved him as their own. Still, Luo Gang's fading memories of his hometown fueled his desire to search for his biological parents.
"Everyday before I went to bed, I forced myself to re-live the life spent in my old home," he said in the report. "So I wouldn't forget."
The most vivid memory of his childhood home was of two bridges in his native city. Based on these landmarks, Luo drew a map of his hometown from memory and submitted it to a "Bring Lost Babies Home," a Chinese website dedicated to reconnecting missing children with families through the help of volunteers and crowd-sourced information.
Soon afterwards, Luo received a response from a volunteer with information about a couple from a small town in Sichuan whose son went missing long ago. The time frame of the report matched up with what Luo knew about his abduction. But before pursuing the family, Luo did some simple independent research, searching on Google Maps for the small town the couple was from. Using the satellite view of Google Maps, he zoomed in over an area called "Yaojiaba" near the town where the couple was from and saw the two familiar bridges that had been burned into his memory for more than two decades.
"That's it! That's my home," Luo shouted in tears.
Luo was later reunited with his birth parents and his grandparents in Sichuan.
"In the past years, I couldn't help crying each time I thought about my son, who could be starving without enough clothes on him," his mother said.
Whether or not criminal charges will be filed against Luo's adoptive family has not been confirmed.
© Copyright IBTimes 2023. All rights reserved.