Man Spits Blood At Cop: Anthony James Hopkins, Indiana Man, Allegedly Told Officer He Has Hepatitis C [PHOTO]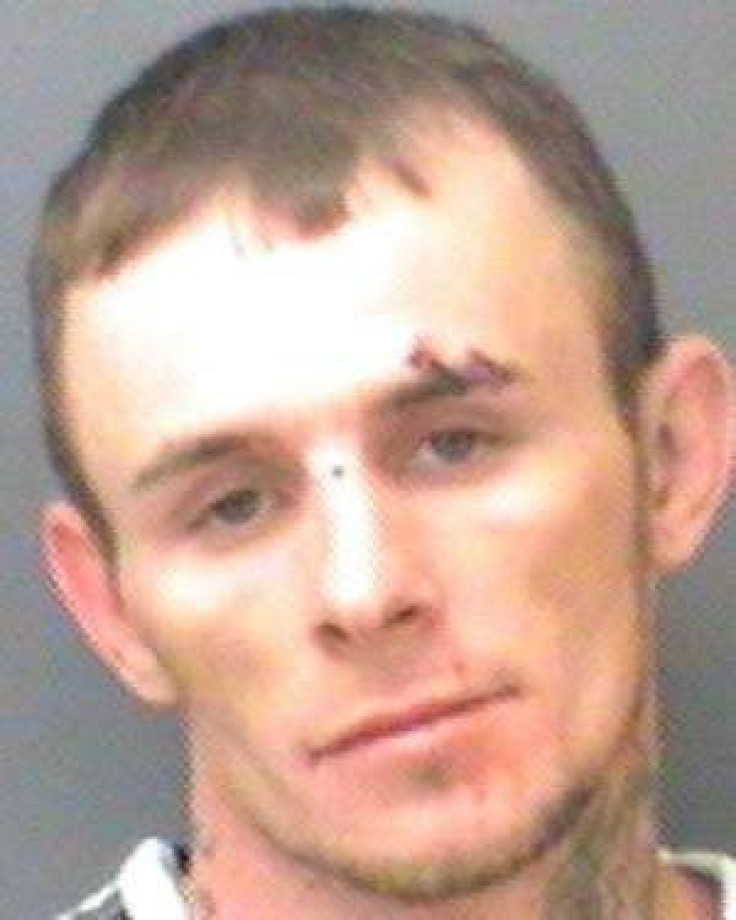 An Indiana felon allegedly spit blood at a police officer trying to arrest him and told the cop he had Hepatitis C earlier this month, leading to battery by bodily waste and other charges.
Anthony James Hopkins, 27, of New Castle, Ind., allegedly split blood on the officer while the cop was trying to arrest him. Hopkins was bleeding because a sheriff's deputy on the scene deployed his K-9 unit to find the suspect, who was hidden in a crawl space in the basement of a home following a fight on April 12, Indianapolis ABC affiliate WRTV reported Monday.
After he spat on the officer, Hopkins allegedly told him "You know I have Hep C" and "F--- you, I hope you die," according to the Muncie Star Press. Hopkins also reportedly told the officer he hopes he spreads the virus to his wife and children.
New Castle Police Department officers were called about a fight at Hopkins' house around 5:30 a.m. April 12, and witness told the cops that Hopkins fled the scene before they arrived. One of the witnesses said Hopkins' behavior made him fear for his life, according to WRTV. A woman said Hopkins repeatedly hit her and dragged her on the floor by her hair.
Officers eventually found Hopkins in the crawl space after they heard noises from the home's basement. Hopkins allegedly assisted arrest and tried to push the cop down the stairs after being handcuffed. As the 27-year-old ex-con was being driven to jail, he told the officer, "Once I get out of here, I'm going to kill you and your family," according to the Star Press. The paper also said Hopkins threatened to sexually abuse the cop and his wife.
Hopkins was arrested on charges of battery by bodily waste, intimidation, domestic battery and resisting law enforcement. He was held on $21,500 bond and was given a July 15 trial date.
The arrest wasn't the Hopkins' first brush with the law. He was convicted of driving while intoxicated, battery and burglary since 2007, the Star Press reported. Hopkins also failed to show up for a February hearing on a driving while suspended charge, which resulted in a warrant.
© Copyright IBTimes 2023. All rights reserved.